News - October 2016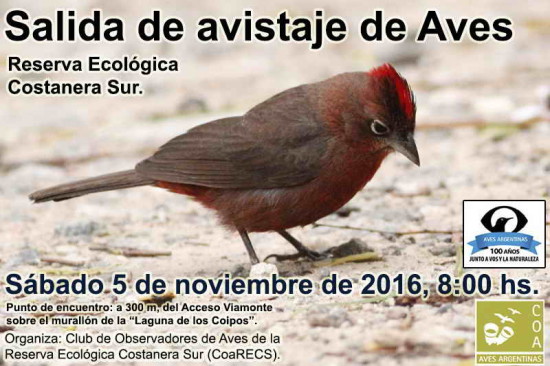 Flowers and a fruit
Cat claw vine
Macfadyena unguis-cati22 10 16 © Cora Rimoldi
Little peach nightshade
Solanum malacoxylon30 10 16 © Carlos González Ledo
Berry
Rubus sp.16 10 16 © Carlos González Ledo
Grey-field Speedwell
Verónica didyma8 10 16 © Eduardo Cusano
Black Locust
Robinia pesudoacacia16 10 16 © Carlos González Ledo
Pepper tree
Schinus molle29 10 16 © Cora Rimoldi
Geoffrea decorticans
Geoffrea decorticans16 10 16 © Carlos González Ledo
Cockspur Tree
Erythrina crista-galli22 10 16 © Sergio Cusano
Poison hemlock
Conium maculatum22 10 16 © Sergio Cusano
Wild teasel
Dipsacus fullonum11 10 16 © J. Simón Tagtachian
Carnations of the air
Tillandsia aeranthos11 10 16 © J. Simón Tagtachian
White Mulberry
Morus alba29 10 16 © Cora Rimoldi
Fireweed
Senecio madagascariensis22 10 16 © Cora Rimoldi
Goat's rue
Galega officinalis11 10 16 © J. Simón Tagtachian
Yellow sorrel
Oxalis conorrhiza22 10 16 © Cora Rimoldi
Pink sorrel
Oxalis articulata16 10 16 © Carlos González Ledo
Rose
Rosa sp.13 10 16 © J. Simón Tagtachian
Tuna
Opuntia sp16 10 16 © Carlos González Ledo
Herbert's iris
Trifurcia lahue29 10 16 © Cora Rimoldi
Pacara Earpod tree
Enterolobium contortisiliquum11 10 16 © J. Simón Tagtachian
Calla lily
Zantedeschia aethiopica30 10 16 © RAP
Pitanga
Eugenia uniflora24 9 16 © Silvia Loiacono
Curly dock
Rumex crispus29 10 16 © Dolores Fernández
Daisy
Senecio sp.16 10 16 © Carlos González Ledo
Gull Pond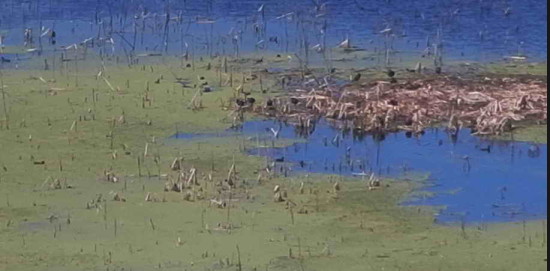 28 10 16 © Eduardo Ibarra
With the intention of following the evolution of the ponds Eduardo shows us there too many birds at the Gull Pond, but most important is this big mammal, a new species
Black-and-white Tegu Lizard
Salvator merianae
© Gustavo F. Brahamian
© Gustavo F. Brahamian
© Gustavo F. Brahamian
© Gustavo F. Brahamian
© J. Simón Tagtachian
© Nicolás Giorgio
Brazilian Guinea pig
Cavia aperea© Eduardo Cusano
Lesser Swimming frog
Pseudus minuta© Pablo Serur
Coypu
Myocastor coypus
© Eduardo Ibarra
© Eduardo Cusano
© Sergio Cusano
© J. Simón Tagtachian
Insects
Laurentia Emperor
Doxocopa laurentia© Eduardo Cusano
American White-milk
Tatochila mercedis vanvolxemii© Sergio Cusano
Chilean Lady
Vanessa carye© Sergio Cusano
Lyssipoides Metalmark
Riodina lyssipoides© Sergio Cusano
Claudina Crescent
Tegosa claudina© Eduardo Cusano
Mexican Silverspot
Dione moneta© Sergio Cusano
Coypu Pond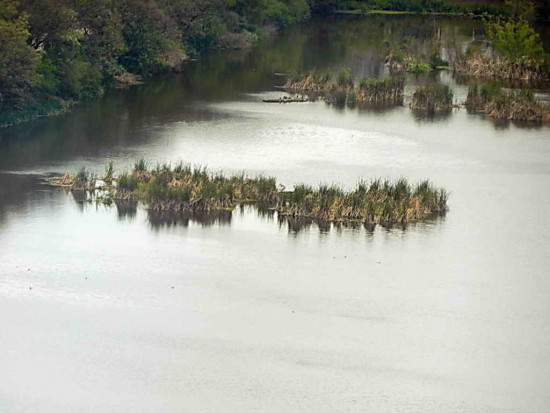 24 10 16 © Eduardo Ibarra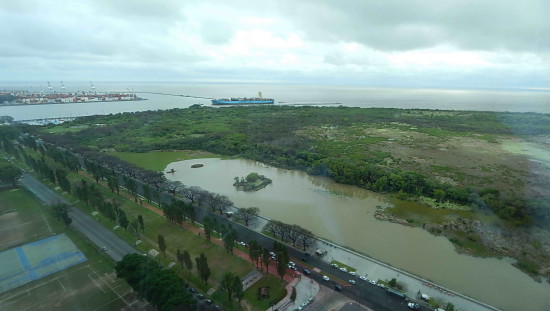 24 10 16 © Eduardo Ibarra
Beautiful view with a ship leaving the port
Moon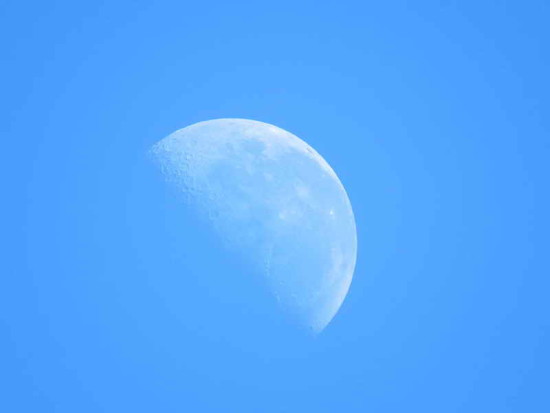 22 10 16 © Sergio Cusano
Views of Coypu and Gull Ponds and the promenade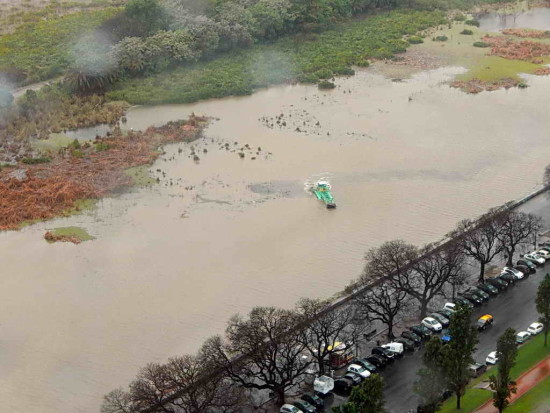 19 10 16 © Eduardo Ibarra


19 10 16 © Eduardo Ibarra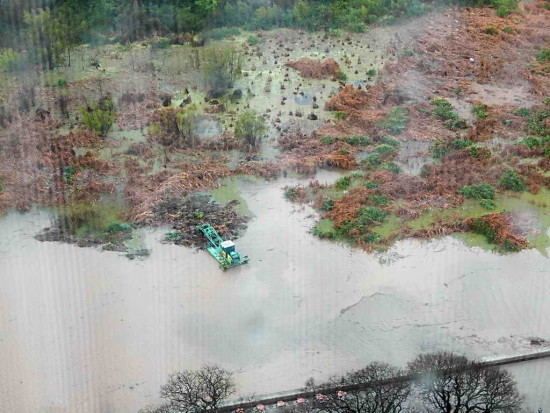 19 10 16 © Eduardo Ibarra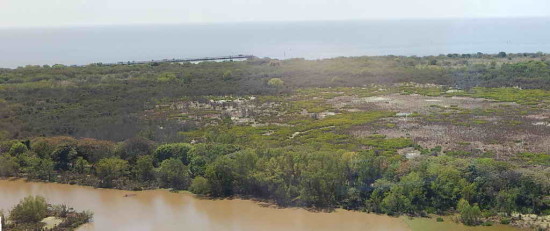 12 10 16 © Eduardo Ibarra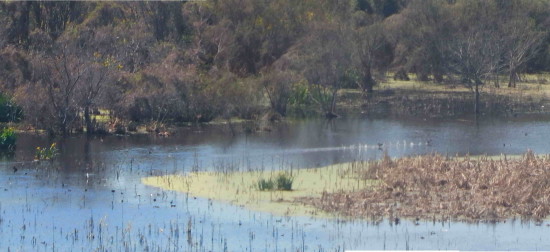 12 10 16 © Eduardo Ibarra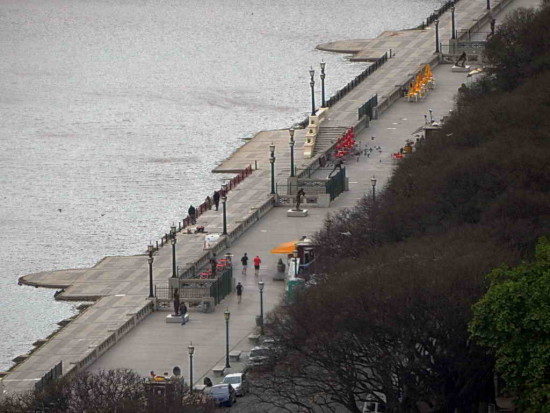 19 10 16 © Eduardo Ibarra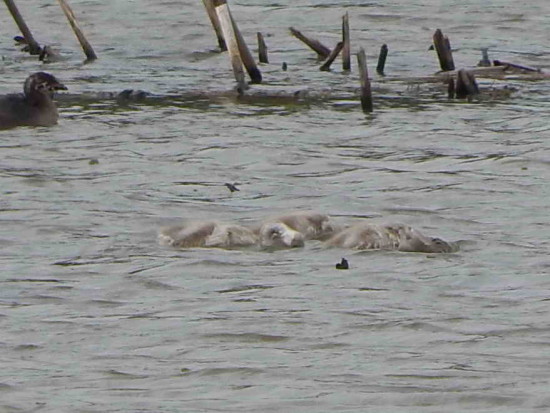 19 10 16 © Eduardo Ibarra
Cygnets and a young Pied-billed Grebe
18 10 16 © J. Simón Tagtachian
The sudestada pushing the water to the coast very fiercely and have a look at the level of the river - the rocks under the pier are completely covered. The great grebe
Podiceps major with a
Pimelodus maculatus moving to the beat of the waves
18 10 16 © J. Simón Tagtachian
18 10 16 © J. Simón Tagtachian
18 10 16 © J. Simón Tagtachian
18 10 16 © J. Simón Tagtachian
Coypu Pond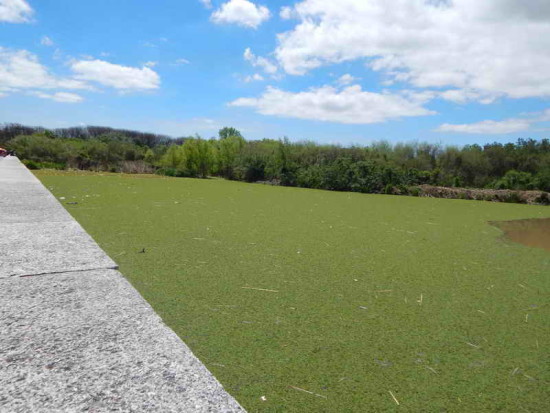 17 10 16 © Eduardo Ibarra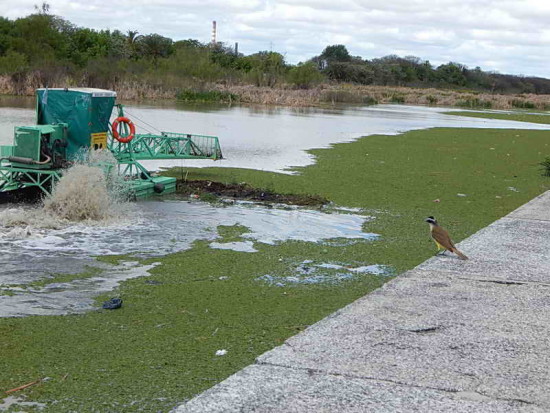 17 10 16 © Eduardo Ibarra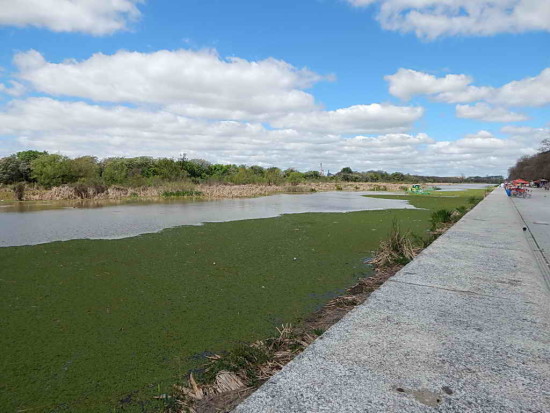 17 10 16 © Eduardo Ibarra
Flowers and fruits
Elderberry
Sambucus australis© J. Simón Tagtachian
Yellow bird of paradise
Caesalpinia gilliesii© J. Simón Tagtachian
American wild carrot
Daucus pusillus© Cora Rimoldi
Vernonia scorpioides
Vernonia scorpioides© Cora Rimoldi
Roman Cassie
Acacia Caven© J. Simón Tagtachian
Passion flower
Passiflora caerulea© J. Simón Tagtachian
Hairy Indian mallow
Abutilon grandiflorum© J. Simón Tagtachian
Tree tobacco
Nicotiana glauca© J. Simón Tagtachian
Pink sorrel
Oxalis auriculata© J. Simón Tagtachian
Bugweed
Solanum granulosum leprosum© J. Simón Tagtachian
Common dandelion
Taraxacum officinale© J. Simón Tagtachian
Calla lily
Zantedeschia aethiopica© J. Simón Tagtachian
Busy Lizzy
Impatiens walleriana© J. Simón Tagtachian
Busy Lizzy
Impatiens walleriana© J. Simón Tagtachian
Aristolochia elegans
Aristolochia elegans© J. Simón Tagtachian
Spanish broom
Spartium junceum© J. Simón Tagtachian
Lantana
Lantana camara© J. Simón Tagtachian
Yellow flag
Iris pseudacorus© J. Simón Tagtachian
Silk floss tree
Chorisia speciosa© J. Simón Tagtachian
Silk floss tree
Chorisia speciosa© J. Simón Tagtachian
White cedar
Melia azedarach© J. Simón Tagtachian
White cedar
Melia azedarach© J. Simón Tagtachian
Avocado
Persea americana© J. Simón Tagtachian
Honeysuckle
Lonicera japonica© J. Simón Tagtachian
Peach
Prunus persica© J. Simón Tagtachian
Loquat
Eriobotrya japonica© J. Simón Tagtachian
Some views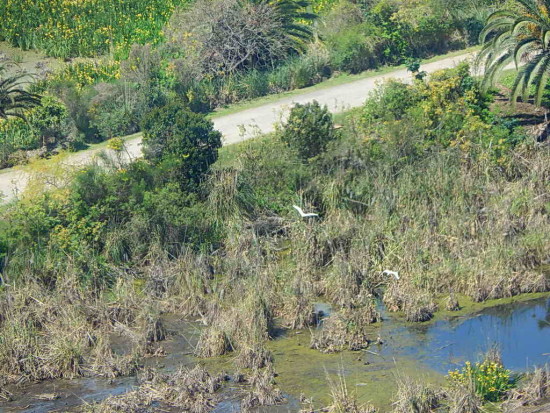 4 10 16 © Eduardo Ibarra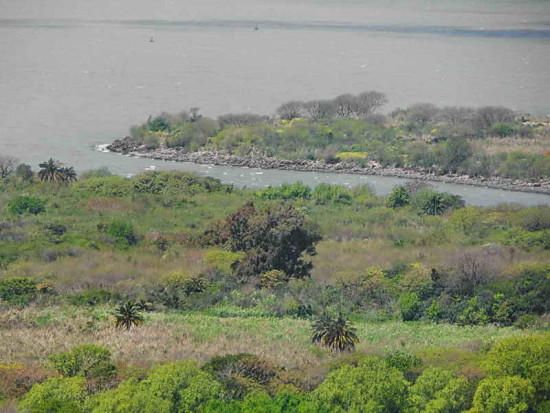 4 10 16 © Eduardo Ibarra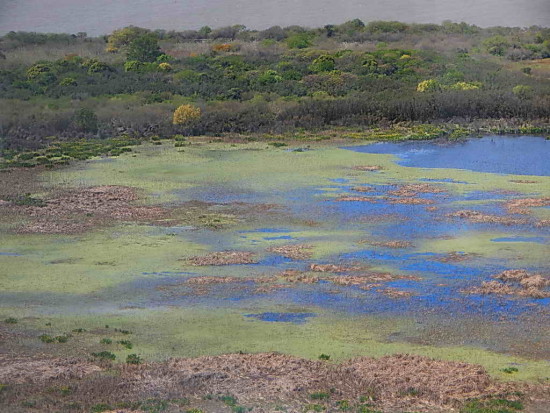 4 10 16 © Eduardo Ibarra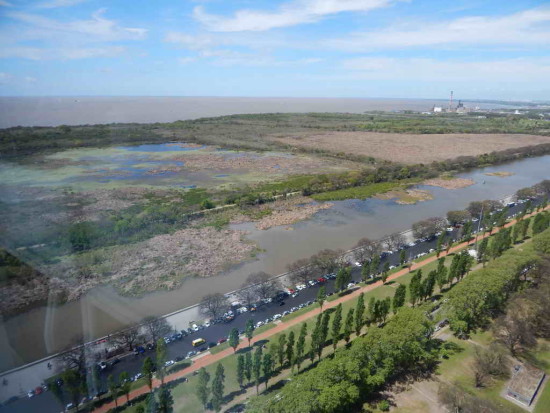 4 10 16 © Eduardo Ibarra
Wall with surprises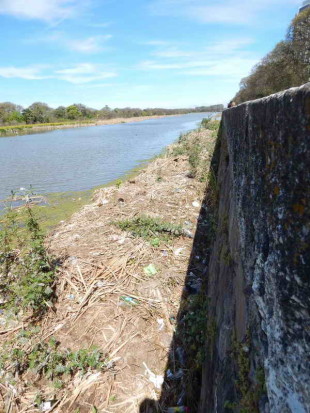 4 10 16 © Eduardo Ibarra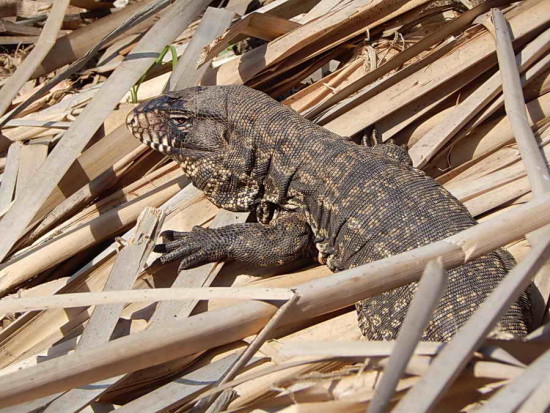 4 10 16 © Eduardo Ibarra
Black-and-white Tegu Lizard
Salvator merianae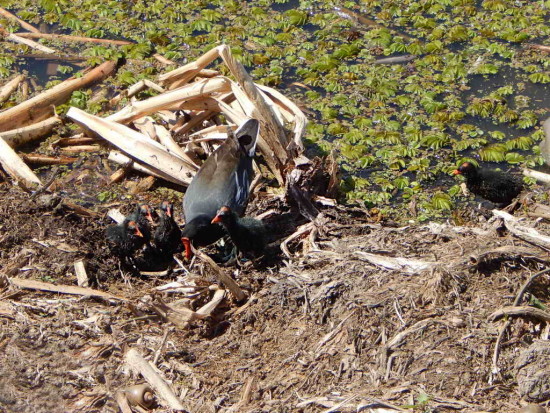 4 10 16 © Eduardo Ibarra
Common Gallinule
Gallinula galeata
Peach leaf curl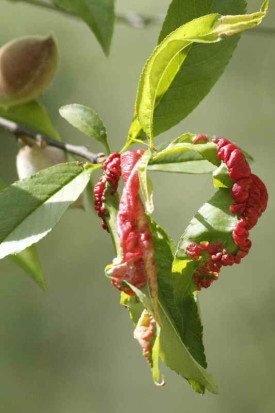 4 10 16 © J. Simón Tagtachian
These distorted and reddish leaves are the signs of a disease caused by the fungus
Taphrina deformans. The fungus infects new tissues which are exposed when shoots open. It develops in leaf cells and stimulates them to grow bigger than they should rendering this puckered appearance. Leaves become reddish because of the red pigments of the plant accumulated in the distorted cells. It can also attack flowers and fruit.
It is a very common disease which if it persists it ends up affecting the growth of the tree and its productivity.
Wattled Jacana
Jacana jacana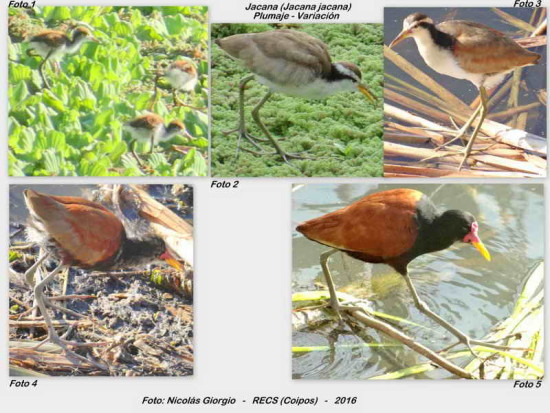 © Nicolás Giorgio