News - November 2013
New butterfly species: White Angled-sulphur
Anteos clorinde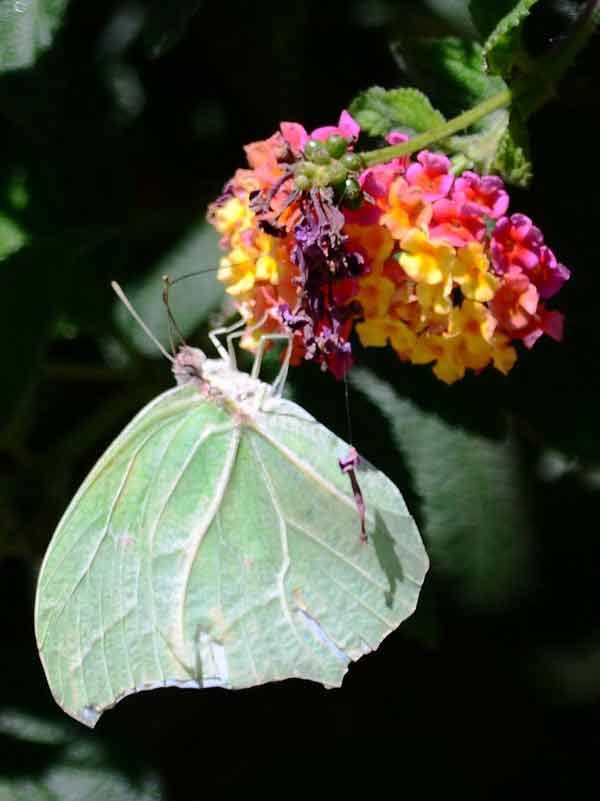 © Gustavo F Brahamian
Ello Sphinx Moth Caterpillar
Erynnis ello
Oruga © Pablo Mosto
Waterbirds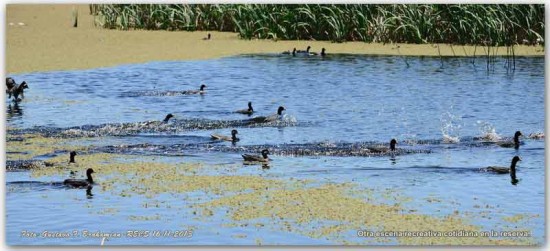 © Gustavo F. Brahamian
Removing cattails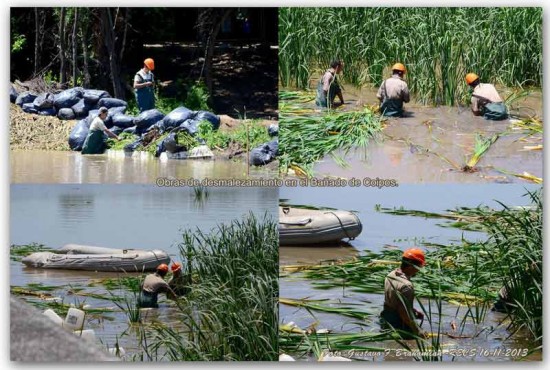 © Gustavo F. Brahamian
Views of the reserve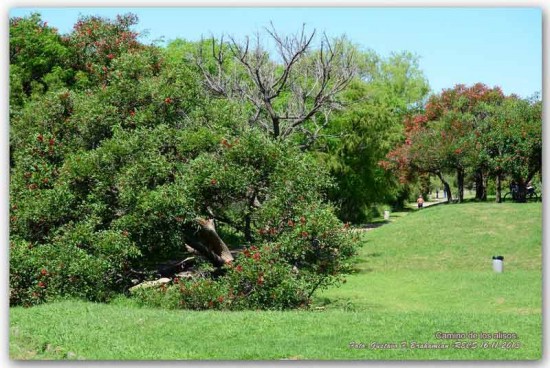 © Gustavo F. Brahamian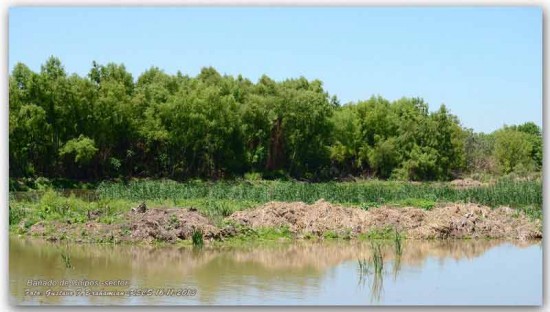 © Gustavo F. Brahamian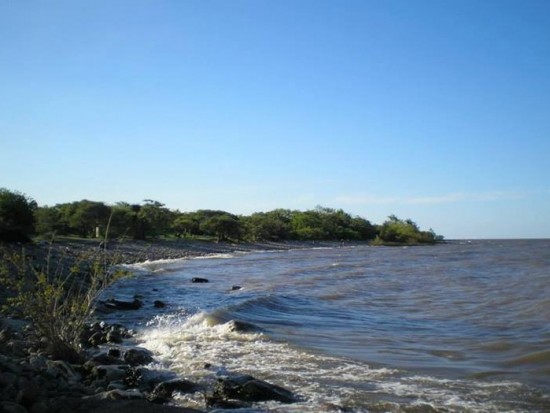 © Germán A. Etcheverry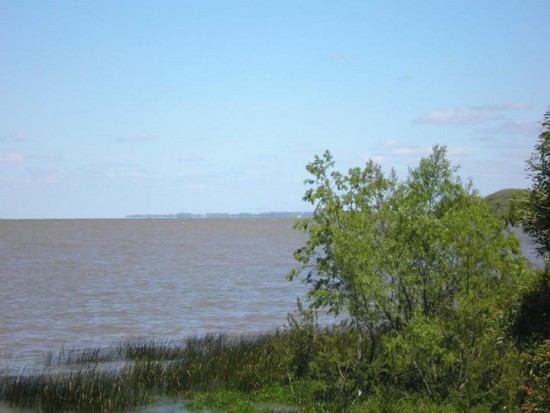 © Germán A. Etcheverry
Homing Pigeon
Columba livia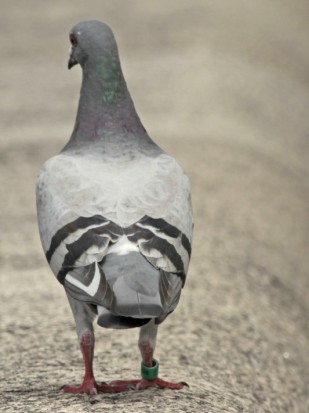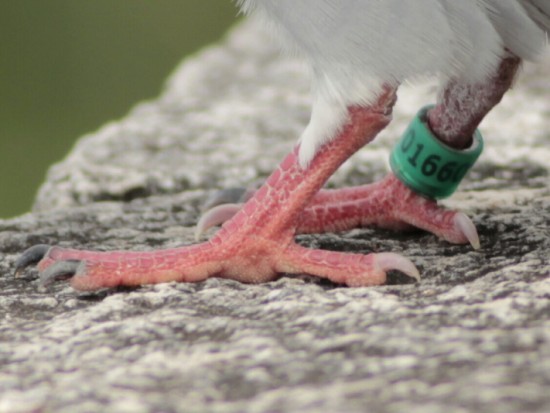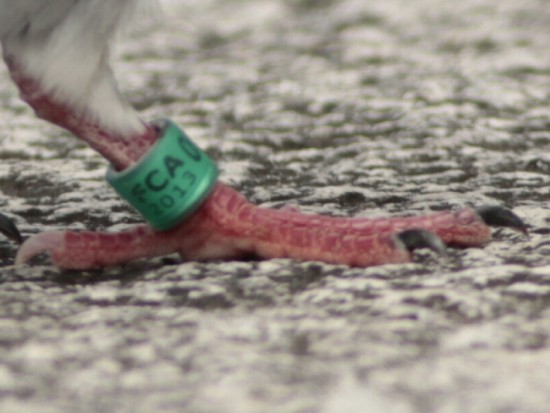 Photos © J. Simón Tagtachian
This is a ringed homing pigeon which was registered in the Federación Colombófila Argentina in 2013. Homing pigeons are characterized by their sense of orientation, fatigue resistence and flight speed. These skilful flying postmen have been the current mail system till the first communication technologies appeared on the scene. They carried messages attached to their legs. Nowadays pigeon keeping, which is the art and science of breeding domestic pigeons, is basically a sports activity.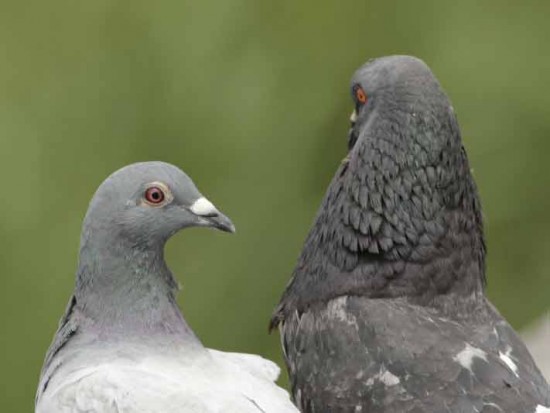 © J. Simón Tagtachian
Will our male pigeon conquer her?
Ferret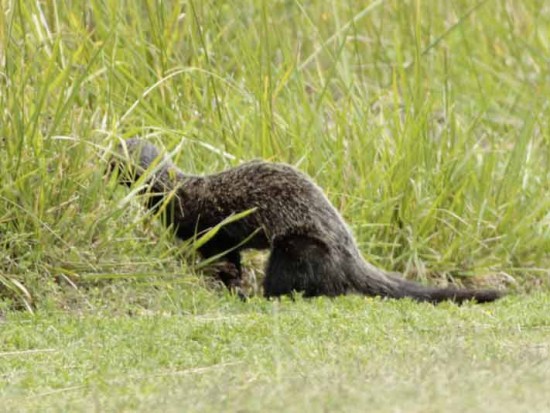 © J. Simón Tagtachian
New species: Marbled Swamp-eel
Synbranchus marmoratus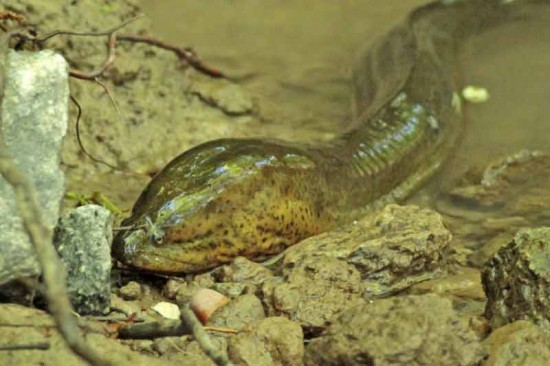 How easily we can be fooled. It has neither fins nor scales, looks like an eel, but it is a fish. It is commonly known as marbled swamp eel
Synbranchus marmoratus.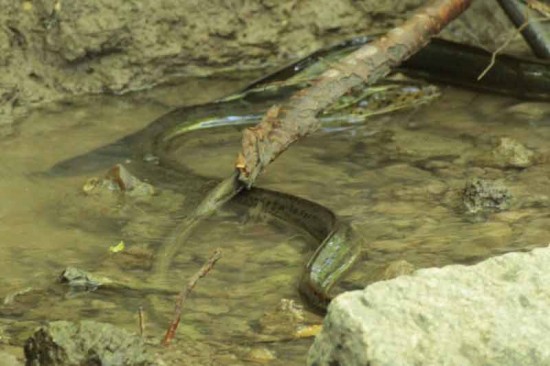 It is a freshwater fish and is found in rivers, canals, lakes, etc. Here they were seen at the opening of the pipe. There were three individuals. Two were between 80 and 100 cm long and the other one, 60 cam long.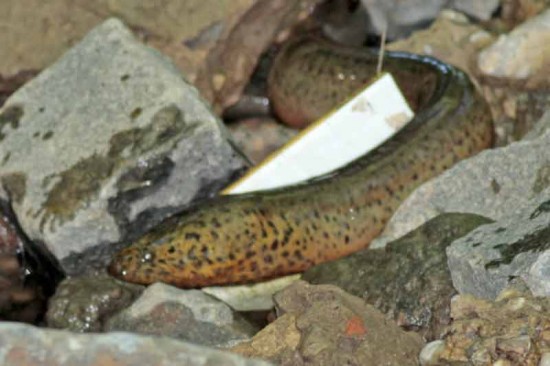 It was not taken out of water. The peculiarity of this fish is that it can breathe oxygen both in the water and in the air due to specialized adaptations in the gills. Ii is covered with a mucous membrane which facilitates moving on the ground and prevents the swamp eel from desiccation.
Photos © J. Simón Tagtachian
Two turtles
© J. Simón Tagtachian
To see a turtle hiding its head into the carapace when it feels threatened is not remarkable, but the way they do it is what makes the difference between the two suborders of turtles. Turtles and tortoises belong into the Order Testudines, which subdivides into Pleurodira (side-necked) and Cryptodira (hidden neck). The turtle of the upper photo, a side-necked turtle
Phrynops hilarii, hides its long neck by folding it sideways. Pleurodira are found only in the Southern Hemisphere. The turtle below, a painted turtle
Trachemys scripta dorbignyi belongs into the Criptodira. It pulls it straight back into the carapace. In both cases vertebrae have adapted to move in such a way. This little turtle was found by workers of the Plan Obra who gave to the personnel of the Reserve fearing it could be stepped on by visitors.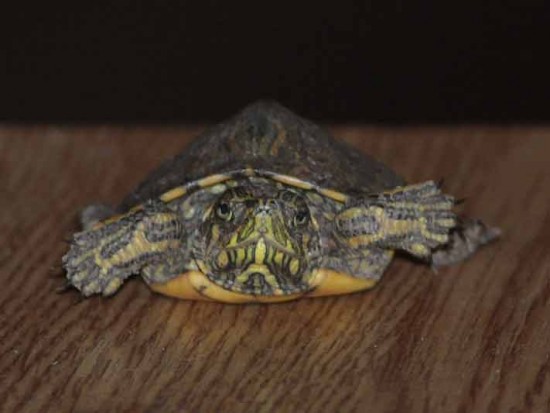 © J. Simón Tagtachian
Esperando al aguatero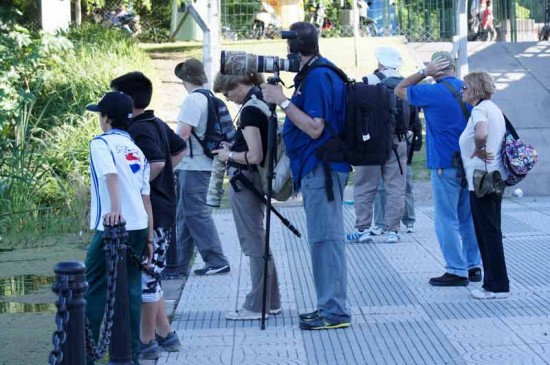 El aguatero, fotografiado días atrás por Simón y Adrián concitó la atención de los fotógrafos, que esperaron infructuosamente la reaparición del ave. © Claudia y Tito Di Mauro
Read-eared turtle
Trachemys scripta elegans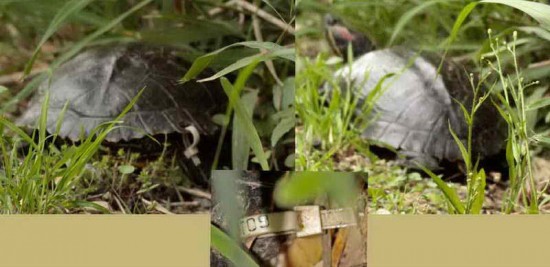 Tortuga exótica © J. Simón Tagtachian
Painted turtle
Trachemys scripta dorbignyi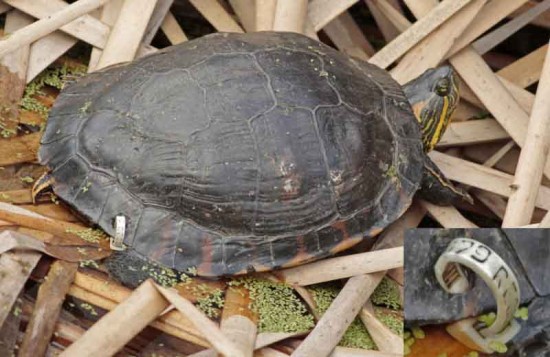 © J. Simón Tagtachian Tortuga pintada Nº 579 que ingresó a la reserva en 8/5/12 proveniente del mascotismo, tenía un prolapso de recto, se aplicó una sutura y luego de su recuperación y cuarentena fue al estanque de covimet. Información brindada por Juan Carlos Sassaroli, veterinario de la Reserva
Big picture of the birds of October 2013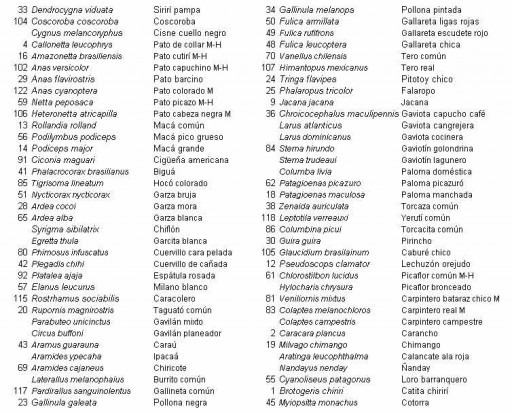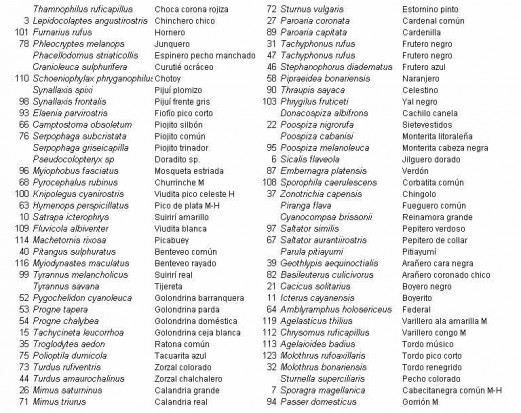 And we reached 112 bird species photographed during October. The birds with no number attached were spotted during the survey of October but missing here.I want to thank Amelia Besana, Carlos González Ledo, Claudia y Diego Bastías, Claudia y Tito Di Mauro, Eduado Haene, Gustavo F. Brahamian, Ignacio Chantada, Jorge Simón Tagtachian, Natalia Mufato, Nicolás Giorgio y Pablo Mosto for their photos.