News - June 2014
What birds are expected to arrive?
More birds have been added to the list. Clic on Winter birds to see the list
Diego Bastías brings some great news. He saw a pair of White-barred Piculet. Till now only the female has been seen. Moreover, Hugo photographed the female on the day of the survey. We hope they will breed here. He also saw three Suiriri Flycatchers and three Grey-throated Warbling-Finches
Result of the Bird Survey organized by the COARECS - 28th of June
On a pleasant Saturday the 6th Bird Survey took place. The result was 103 species. See the report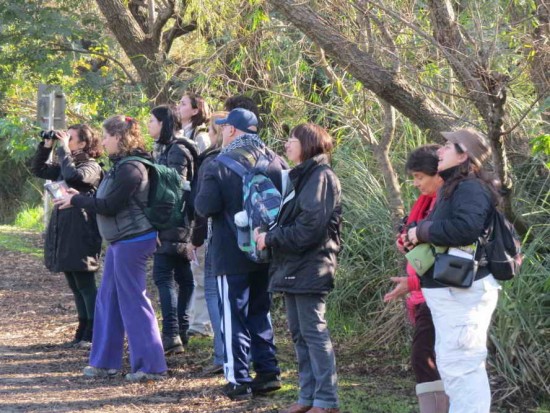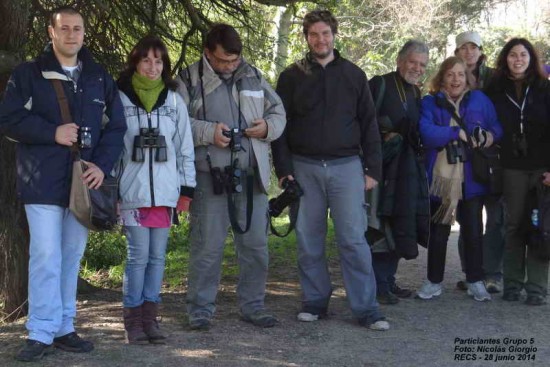 Some participants
Vulture
Cathartes sp.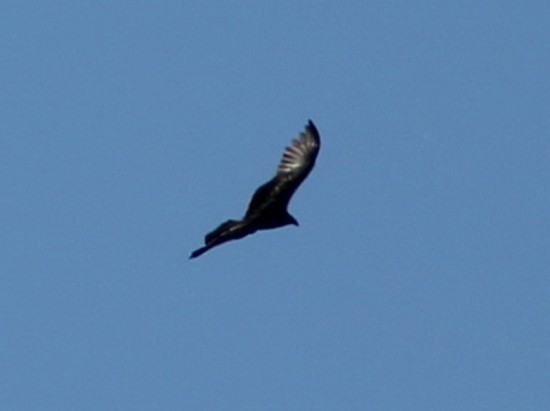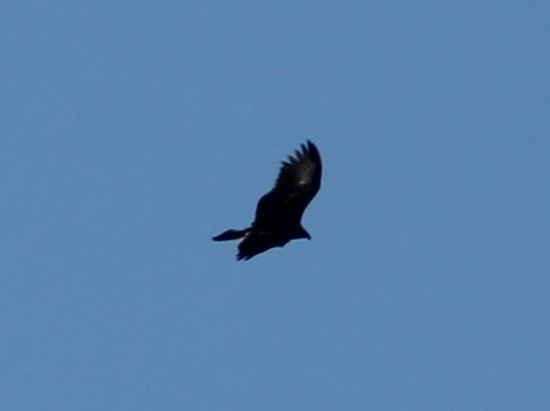 Ignacio also saw this vulture. Unluckily it is very far and flying away. It is very difficult to know if this is a Turkey Vulture or a Lesser Yellow-headed Vulture. They are quite alike. Each has only one photographic record. Though the Turkey Vulture is more likely to happen in this area. © Ignacio Agudelo
Butterflies of June
Syma sister
Adelpha syma

© Victoria Mansilla

Syma sister
Adelpha syma

© Victoria Mansilla

Banded Longwing
Heliconius erato phyllis

© Victoria Mansilla

Ghost yellow
Eurema albula sinoe

© Sergio Cusano

Lantana Scrub-Hairstreak
Strymon bazochii

© Victoria Mansilla

Lantana Scrub-Hairstreak
Strymon bazochii

© Victoria Mansilla

Bella Mapwing
Hypanartia bella

© Favio Gustavo Belotto

Julia
Dryas iulia alcionea

© Nicolás Giorgio

Remus Greenstreak
Cyanophrys remus

© Victoria Mansilla

Mexican Silverspot
Dione moneta

© Victoria Mansilla

Common Lazy
Actinote pellenea

© Victoria Mansilla

Ithra Crescent
Oritlia ithra

© Victoria Mansilla

Southern Monarch
Danaus erippus

© Victoria Mansilla

Gulf Fritillary
Agraulis vanillae maculosa

© Victoria Mansilla
In memory of Horacio Reinaudo We received the sad news about his death
No doubt Horacio was a pioneer. This site was among the first to be on the internet. At that time building a site was not as easy as it is now. Codes were not meant for everybody. But his tenacity and energy were stronger and beat the dream imagined along with other observers during their walks around the RECS. Already in Sweden on 10th of January 2006 the site www.costanera.se was inaugurated. Who would imagine that this small reserve in Buenos Aires would be lodged in a server 14000km away! And rumor had it. "Have you seen the site of the reserve? Visit costanera.se" and people looked somewhat puzzled ".se?"
Do you remember the first version where all birds were piled on the left bar? A long list which did not last long. He reorganized it in a much more accesible way divided into families, and then came the English version and later the alphabetical order for those who were not acquainted with families. And each photo had to be processed. It was cut, and compressed so that it could be downloaded quickly because "not everybody has a quick conection" he said, and made the file with all the links. And then checking that those links worked correctly was a must!
All this patience, perseverance, generosity and selflessness is your legacy. Thanks to you, we have now all this information available. And personally I feel very grateful you entrusted me with the continuation of your work.

Cora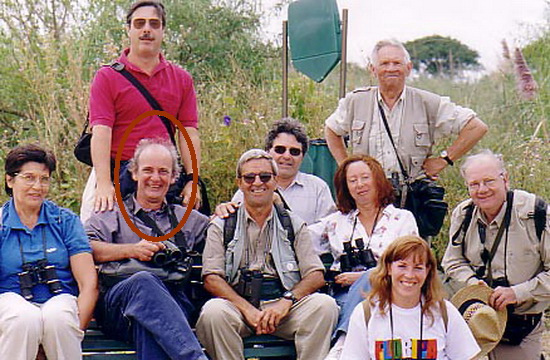 Horacio Reinaudo along with observers at RECS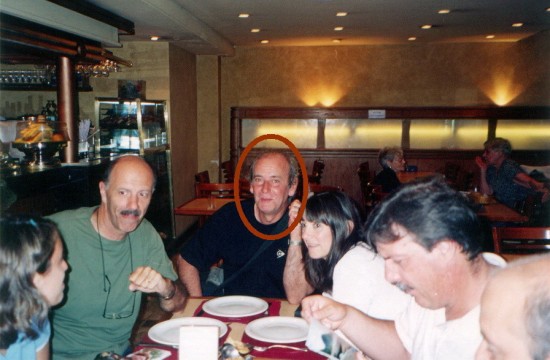 Horacio Reinaudo at a farewell dinner before going back to Sweden in 2004. I thank Diego Caiafa for the photos.
Meter ruler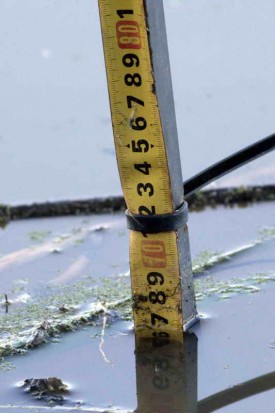 Depth of water on 14th of June, 67 cm © J. Simón Tagtachian
June 5th - 28th anniversary of Reserva Costanera Sur and World Environment Day This 5th of June the reserve is turning 28. To celebrate the occasion different activities have been organized throught the week.

On June 5th World Environment Day is also celebrated. It focuses on raising awareness and encouraging people on environmental issues, taking part in activities such as talks, recycling campaigns, tree plantations, etc. The theme of this year is "Raise your voice, not the sea level".
New butterfly species: Ghost Yellow
Eurema albula sinoe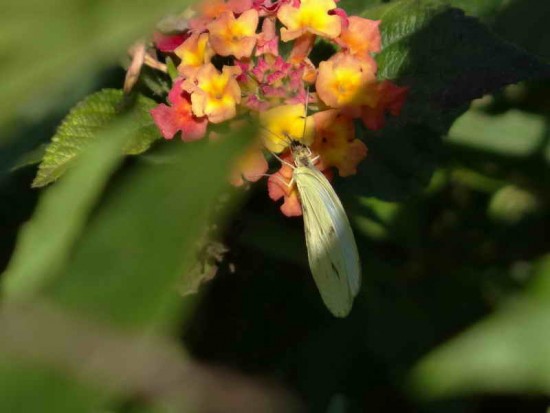 © Victoria Mansilla
Caterpillar of Halysidota ruscheweyhi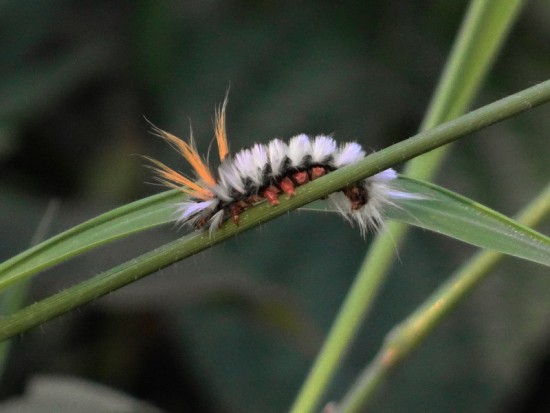 © Victoria Mansilla