News - July 2014
What birds are expected to arrive?
More birds have been added to the list. Clic on Winter birds to see the list
Today during his walk Diego found the Green-backed Becard
Pachyramphus viridis near the old tennis court which is at the end of the Viamonte Access. A flock of six individuals of Blue-and-yellow Tanagers
Pipraeidea bonariensisnear the reed beds. And last but not least. he tells us that the bomb is pumping water again and that there plenty of water in Viamonte Canal.
Southern Screamer
Chauna torquata
31-07-14 ©
The drilling on the trunk warned me there was a woodpecker nearby. I thought it would be looking for something to eat but I was mistaken. It was building a nest. Among the background sounds a Great Kiskadee (the one that begins), voices of Nenday Parakeet and somewhat in the middle the voice of a Solitary Black Cacique can be heard. This Solitary Black Cacique is in the following video
Solitary Black Cacique
Cacicus solitarius
31-07-14 © Cora Rimoldi
Five butterflies and a mandarin
Bella Mapwing
Hypanartia bella

© Nicolás Giorgio

Mexican Silverspot
Dione moneta

© Sergio Cusano

Monarch
Danaus erippusEn sauco
Sambucus australis © Ignacio Agudelo
Dichrous Skipper
Theagenes dichrous

© Nicolás Giorgio

Chilean Lady
Vanessa carye

© Nicolás Giorgio

Mandarin orange
Citrus reticulata

© J. Simón Tagtachian
Two Harris's Hawks were flying in circles moving in a soft and synchronyzed dance. One carried something in the bill and it turned out to be a bunch of fruits. Will the lady have accepted it?
The white cedar fruit seems to have some charm as a token. Last year Carlos photographed another scene of token offering with this same fruitfruto.
Era de esperar una patagónica, pero eran dos golondrinas ceja blanca. Diego Bastías comentó que él había visto un grupito unos días atrás.
New moth species:
Rhyncopyga meisteri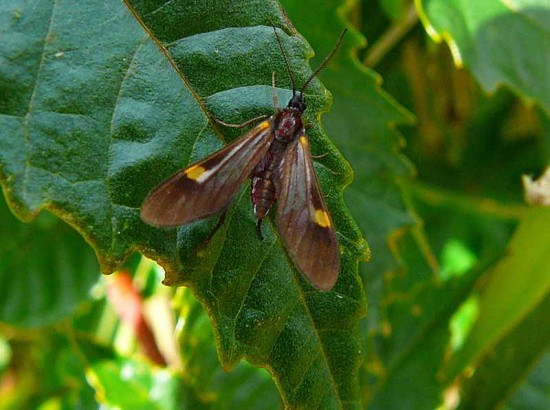 © Sergio Cusano
New butterfly species: Dorantes Longtail
Urbanus dorantes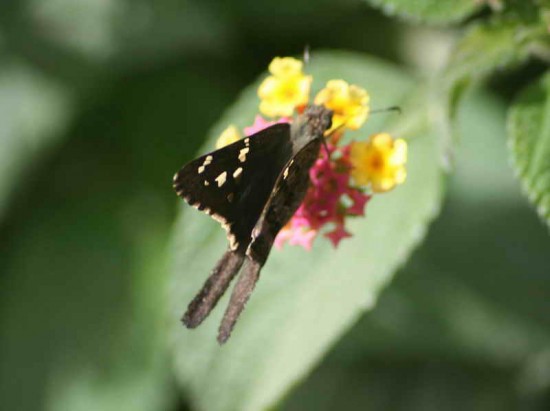 Alberto discovered this butterfly among his files. It was not recorded on the site and with it we reach 70 species. 4 2010 © Alberto Gurni
Carrier pigeon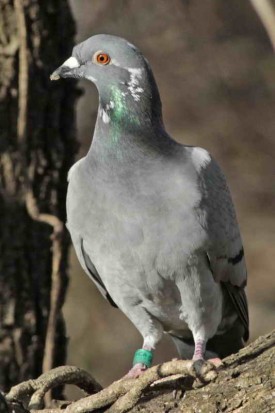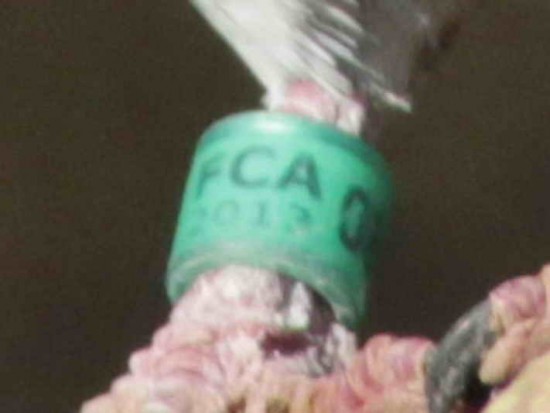 © Simón Tagtachian
Golden-billed Saltator
Saltator coerulescens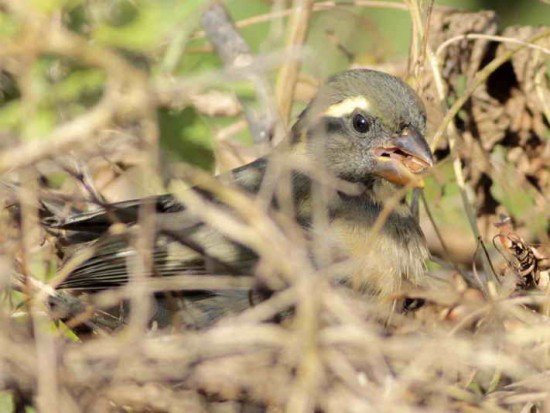 This juveniles is eating the fruit of the morning glory
Ipomoea cairica.
© Simón Tagtachian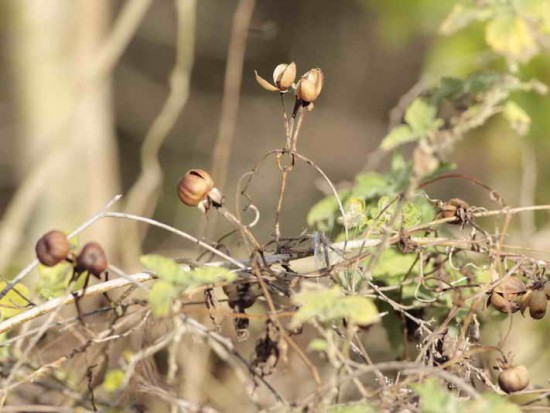 Fruits of morning glory
Ipomoea cairica © Simón Tagtachian
Coypu
Myocastor coypu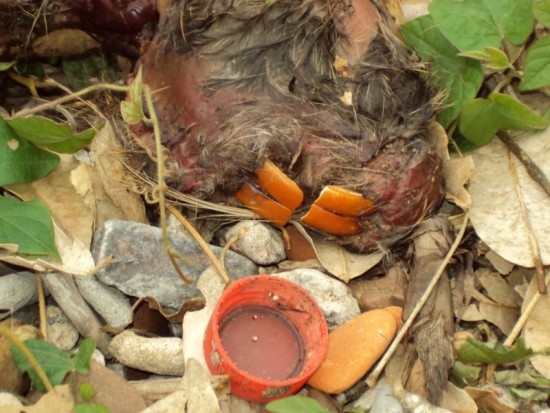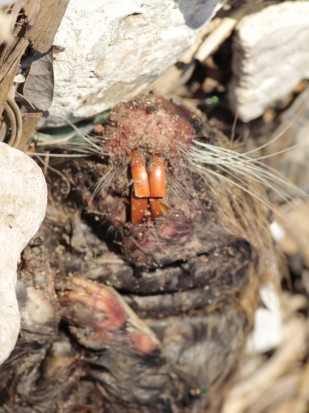 Unluckily this coypu appeared in this terrible state on the coast of the river at the end of June. It was small and we could not see the tail. Nevertheless the orange-coloured teeth identify it as a coypu. The bottle cap gives an indication of size © Simón Tagtachian
Diego informs the sighting of two grey-throated warbling-finches Poospiza cabanisi at Canal Viamonte
Otra invernal que aporta Diego Bastías. El cortarrramas hembra Phytotoma rutila. ¡Ahora a fotografiarla!