News - July 2013
A South American Fur Seal
Arctocephalus australis pup on the coast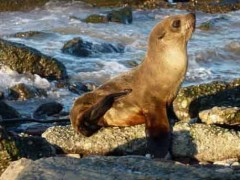 On Friday, 26th of July 2013 at 3 p.m. a South American Fur Seal
Arctocephalus australis was spotted on the coast of Costanera Sur Ecological Reserve between Playa de los Seibos and Punta Ombú. It seemed to be in good health. At 6:30 p.m. a Fire brigade of Prefectura arrived on the scene properly equipped to save it, but the animal dived into water and disappeared.
In winter lost individuals may appear. They breed on the island Isla de los Lobos in the mouth of the Plata estuary, in Uurguay. They may separate from their mothers when being taught how to fish. Since they may not still be apt to live on their own, they are caught and taken to the Zoo of Buenos Aires where they are taken care of till they can be released.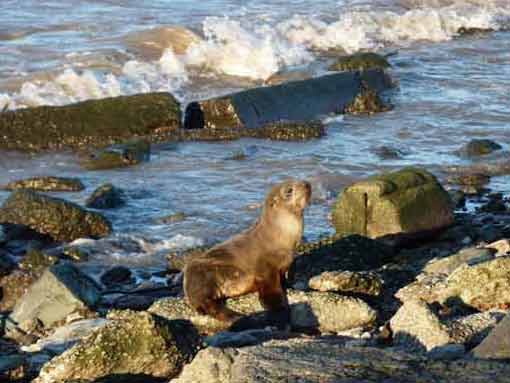 Photos and text © Eduardo Haene