News - August 2016
Flowers and fruits
Woodland passion flower
Passiflora morifolia© Nicolás Giorgio

Prunus sp © Sergio Cusano
Chinese wisteria
Wisteria sinensis© J. Simón Tagtachian
Three-cornered leek
Allium triquetrum© J. Simón Tagtachian

Schinus longifolius © Sergio Cusano
London plane
Platanusxacerifolia© J. Simón Tagtachian
Mandarin tree
Citrus reticulata© J. Simón Tagtachian
Lantana
Lantana camara© J. Simón Tagtachian
Photos by Eduardo Ibarra
Eduardo Ibarra tells uscuenta "I met people working for MA of CABA and told me about the progress of the works. I told them about some sectors with rubbish and took them to see the masked ducks at Viamonte. They said they would see to it. God knows whether they will do something but I brought up the issues I can see everyday". Photos taken on 18th and 19th of August
© Eduardo Ibarra
© Eduardo Ibarra
© Eduardo Ibarra
© Eduardo Ibarra
© Eduardo Ibarra
© Eduardo Ibarra
© Eduardo Ibarra
© Eduardo Ibarra
© Eduardo Ibarra
© Eduardo Ibarra
© Eduardo Ibarra
© Eduardo Ibarra
© Eduardo Ibarra
© Eduardo Ibarra
© Eduardo Ibarra
6 8 16 © Eduardo Ibarra
Saturday 27th, a rainy day and Sunday 28th, the reserve was closed Anyway I walked the outer sidewalk: It was very cloudy and cold. Bad news There was not a single masked duck. As for the other waterbirds, the coscoroba swan is still nesting and I could not see the little herons because they were covered by the adult. Too many pied-billed grebes - I counted 10. Three spot-flanked gallinules. Two at the Brasil end, the other one at Viamonte end.
Urutu pit viper
Bothrops alternatus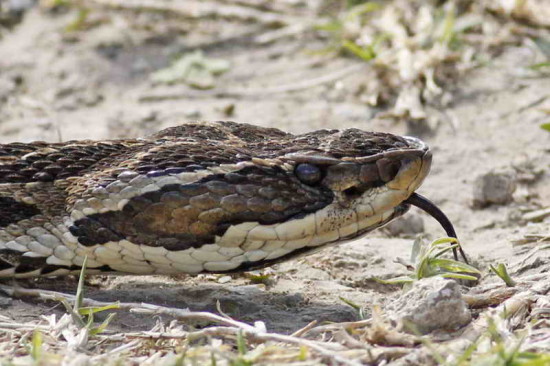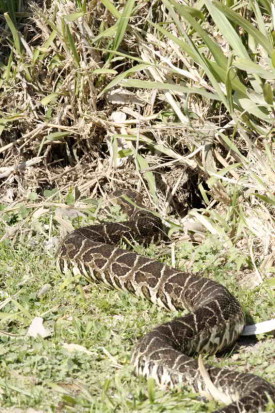 24 8 16 © J. Simón Tagtachian
Bay tree
Laurus nobilis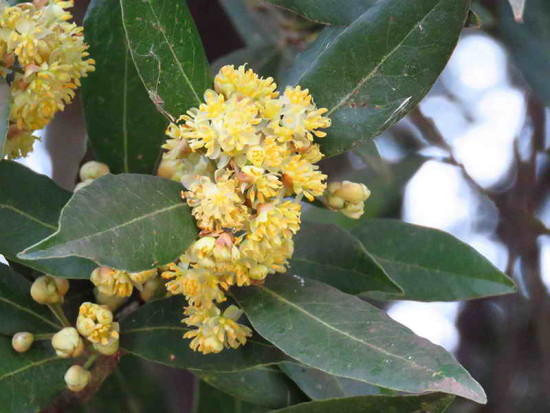 20 8 16 © Sergio Cusano
It belongs to the Family Lauraceae. It is native to the Mediterranean Basin. It is dioecious. In female plants the yellow flowers we see becomes an oval black fruit. Its aromatic leaves are useful in cooking.
Works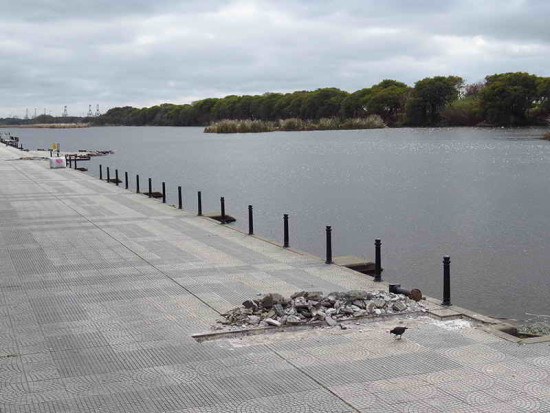 20 8 16 © Sergio Cusano
Repairing poles and chains.
Insects
Moth Caterpillar Family Erebidae © Elsa y Guillermo
Monarch
Danaus erippus© Sergio Cusano
Caraú
Aramus guarauna
11 8 16 © Claudia Mon
Coypu
Myocastor coypus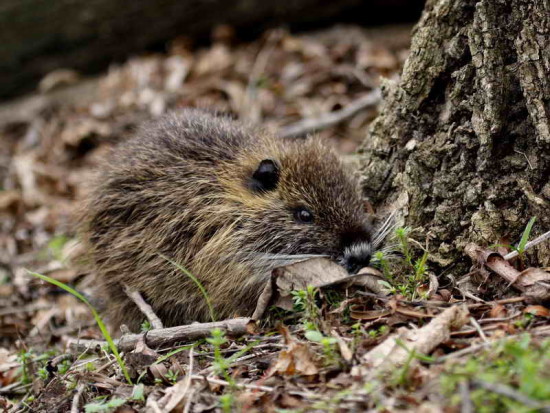 13 8 16 © Ariel Méndez Zébé
There are several coypus and many are small. Tehy eat at the edge of the roads and do not feel threatened by human presence.
Removing rubbish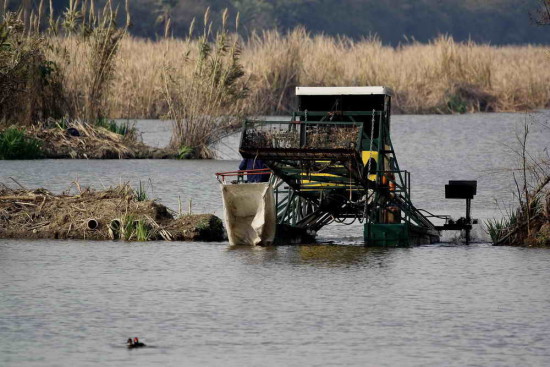 13 8 16 © Ariel Méndez Zébé
Removing rubbish selectively. From the pontoon the workder picks up rubbish
Colubroidean snake
Helicops infrataeniatus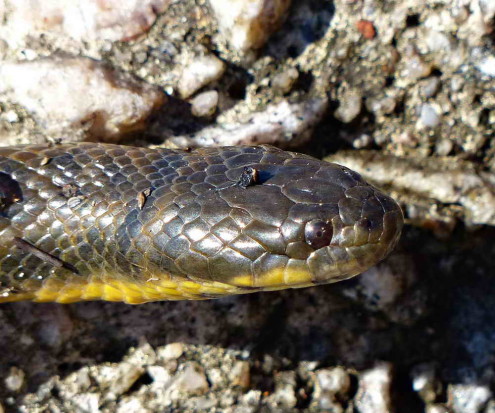 6 8 16 © Carlos Schmidtutz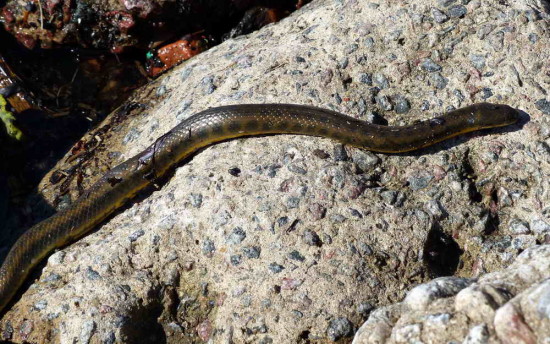 6 8 16 © Carlos Schmidtutz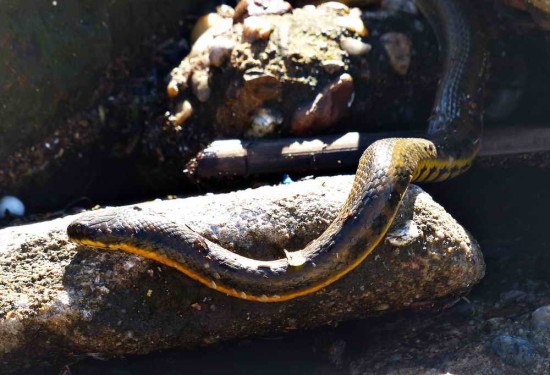 6 8 16 © Carlos Schmidtutz
Since the floods we have been finding this snake quite regularly. The position of eyes and nostrils is typical of aquatic snakes.
Outing in Ex-Covimet
The walk had been organized to visit with the corresponding authorization. We met at Viamonte. The reserve was closed so we walked up to Brasil along the outer sidewalk. As soon as we arrived the reserve opened to the public. It was a very nice morning and these are the top birds
Views from Ex-Covimet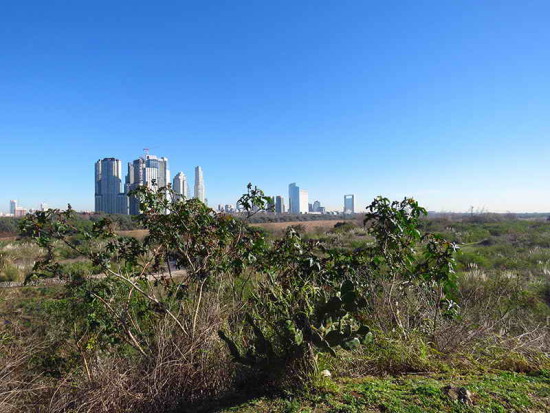 6 8 16 © Sergio Cusano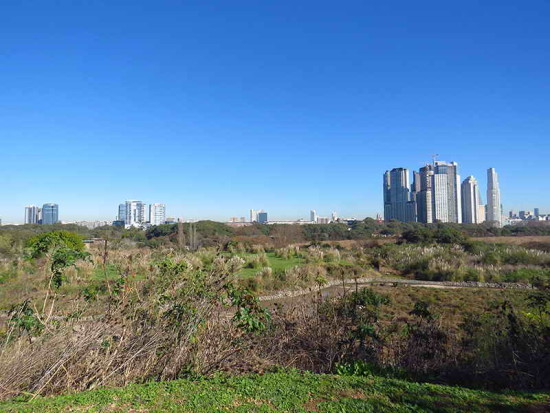 6 8 16 © Sergio Cusano
Some views
Dawn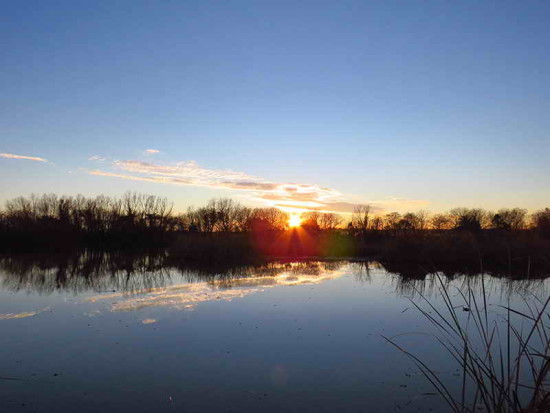 6 8 16 © Sergio Cusano
New viewpoint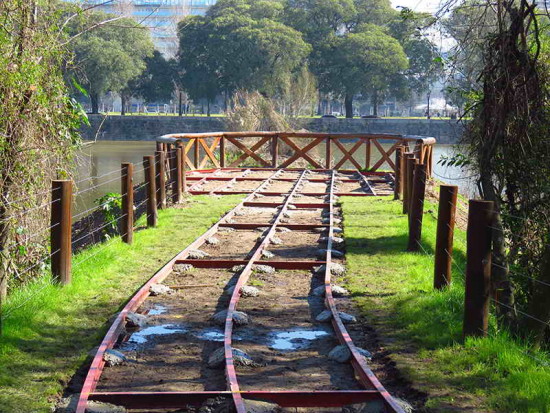 6 8 16 © Sergio Cusano
Pato cabeza negra y garcitas blanca
Heteronetta atricapilla - Egretta thula
4 8 16 © Claudia Mon