Order: Passeriformes (Oscines) - Family: Emberizidae
Habitat: Woods, bushland, grassland and embankments
Todos los registros desde Enero 2014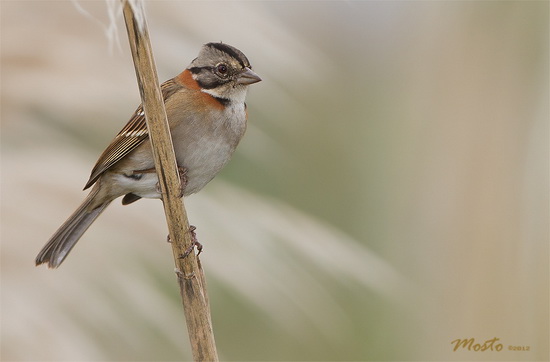 Due to its wide distribution and sighting probability it must be one of the most successful and easily recognized birds. How many times we must have found ourselves saying: "Oops! It was a Rufous-collared Sparrow".
It is tame, active and always present. It may be seen going round trees or foraging on the ground. In winter it joins mixed flocks together with the Masked Gnatcatcher, the Golden-crowned Warbler, the Black-capped Warbling-Finch, the House Sparrow, the White-crested Tyrannulet, the Black-and-rufous Warbling-Finch and some other passerines.
There is little material about the reproduction of this sparrow at Costanera. There are no photos of nests nor of the incubating period. Nevertheless, two records clearly show that it nests here. A fledgeling being fed by an adult and an adult which was parasitized by a Shiny Cowbird.
The Rufous-collared Sparrow of this photo is a typical sparrow to us: black stripes on a gray head, rufous collar and a slight crest. But in Argentina there are between six and nine species according to the authors. Differences lie in the width of the stripes, the gray colouring of the head, the size and colour of the collar, the dorsal striations, etc. Perhaps the most striking subspecies is that of the south which has no black stripes on its head.
Foto © Pablo Mosto - Text: Cora Rimoldi
Sounds

© Diego Caiafa

© Diego Caiafa

© Dolores Fernández
 
Adult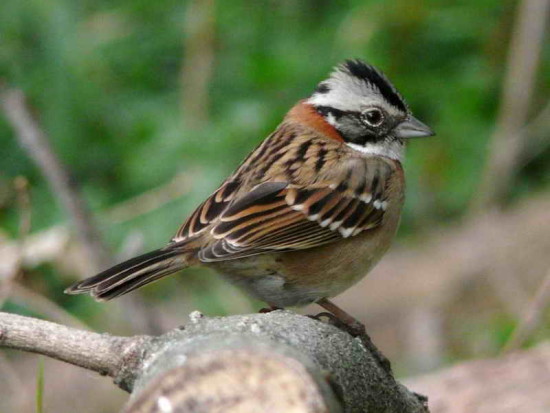 © Carlos González Ledo
Grey head with crest. Black stripes on crown.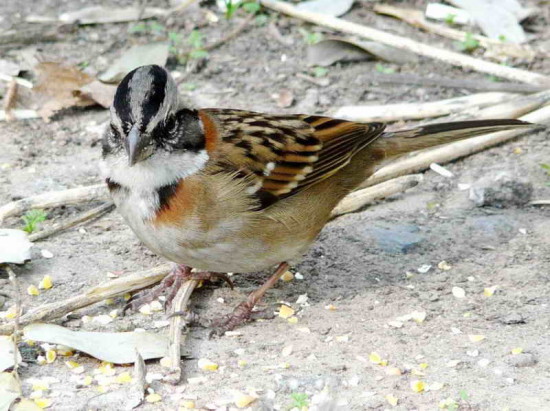 © Carlos González Ledo
White throat. Black and rufous half-collar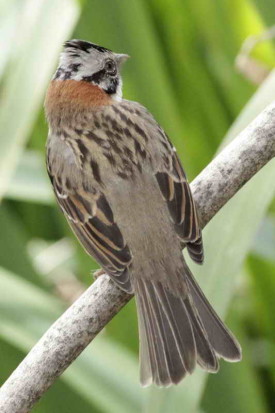 © J. Simón Tagtachian
Upperparts brown with blackish streaking. Rufous nape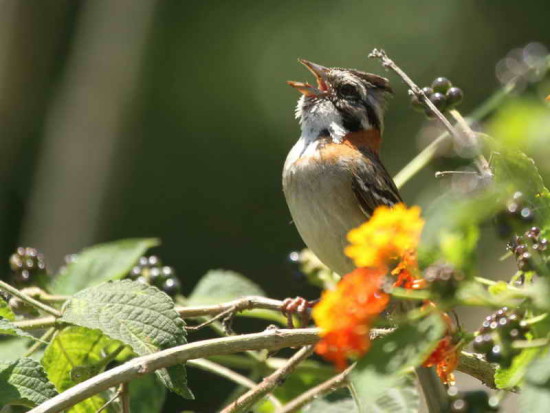 © José Alberto Lell
Greyish to whitish underparts
Breeding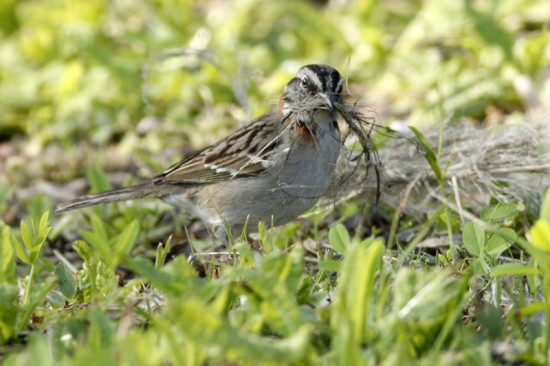 © J. Simón Tagtachian
Cup-like nest. It builds the nest out of vegetal material on the ground
Chick and young
© Roberto Ares
© Roberto Ares
© Sergio Cusano
© Sergio Cusano
© Sergio Cusano
© Roberto Ares
© Marcelo Castro
© Hugo Hulsberg
© Carlos González Ledo
© Carlos González Ledo
© Diego carús
© Sergio Cusano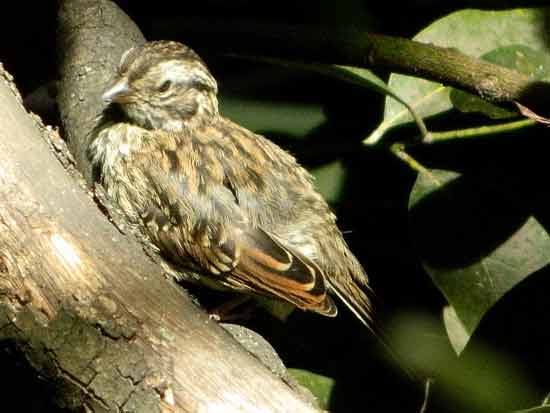 © Marcelo Castro
Juan Klavins provided this valuable piece of information: "It certainly was born 4-5 weeks ago. This plumage lasts a short time. It soon changes into the first basic plumage (preformative), which is as it looks before the breeding period both in one- or two-year olds".
Parasitism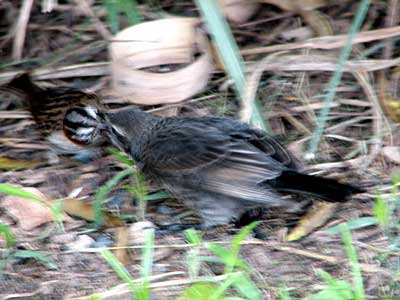 1 05 © Hugo Hulsberg
Parasitized by Shiny cowbird Molothrus bonariensis
Diet
Solo o en pequeños grupos come del suelo como posado en plantas. Se alimenta de semillas, frutos,
© Sergio Cusano
Fruto de lantana Lantana camara
© Sergio Cusano
Fruto de ombú Phytolocca dioica
© Sergio Cusano
© Sergio Cusano
Simíl a una harina
© Sergio Cusano
Cortadera Cortaderia selloana