Order: Charadriiformes - Family: Scolopacidae Status: Boreal Migrant- Rare. Habitat: Ponds
Shorebird coming from the Northern Hemisphere to spend summer. It is nost commonly seen in its basic plumage or changing into it.
All records since January 2014
Adult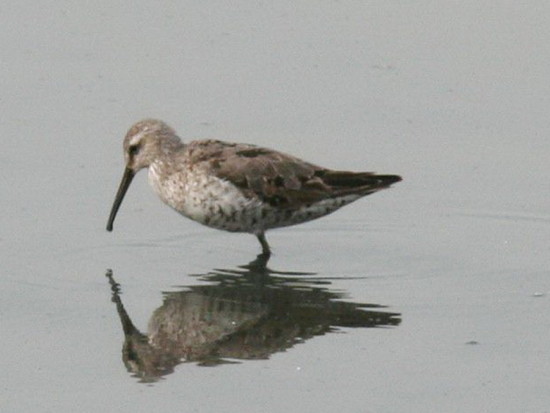 © Roberto Ares
Basic plumage: Greyish upperparts and white underparts. (Here already vanishing the profusedly barring on belly). Neck and breast with grey streaking. White eyebrow. Long black bill slightly decurved. Long olive-yellowish legs.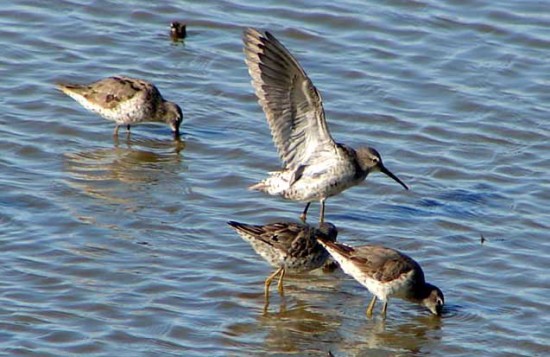 © Jorge García Vicente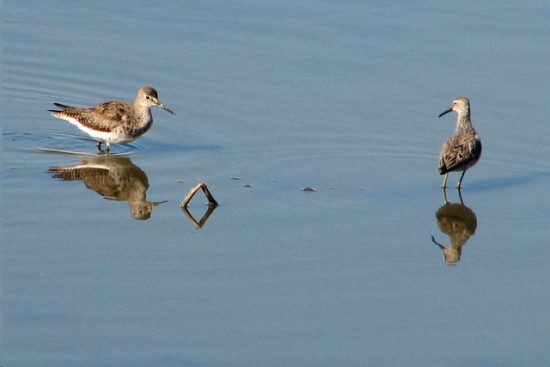 © Hugo Hulsberg
With Lesser Yellowlegs (left) to whom it resembles much
Previous records
10-2006 © Jorge García Vicente
10-2006 © Jorge García Vicente
8-2006 © Roberto Ares
8-2006 © Roberto Ares
10-2005 © Alberto Gurni
10-2005 © Alberto Gurni