Order: Charadriiformes - Family: Scolopacidae Status: Boreal Migrant. Habitat: Ponds
Nests in the south of Canada and Alaska. Migrates southwards reaching Ushuaia. Seen in basic or non-breeding plumage.
All records since January 2014
Sounds

© Diego Caiafa

 
 
 
Adult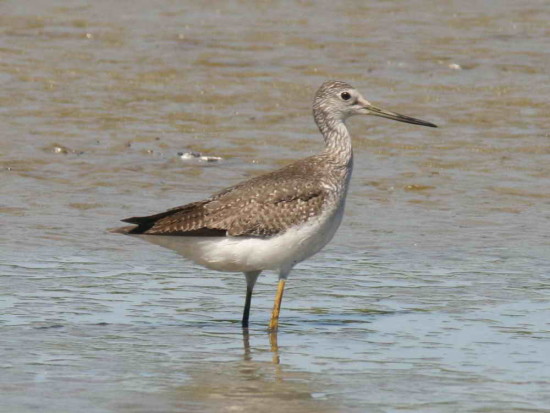 14-12-05 © Roberto Ares
Forehead, eyebrow and rump white. Long bill, one point five the length of its head. Slightly recurved. In non-breeding season the bill base becomes lighter looking like a two-toned bill.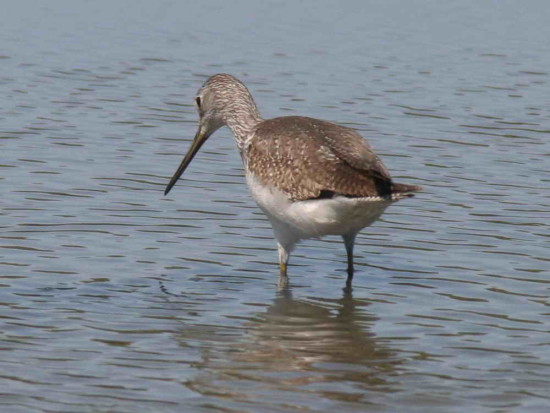 14-12-05 © Roberto Ares
Heavily streaked breast. Yellow legs. With folded wings, these are as long or slightly longer than tail.

28-6-06 © Roberto Ares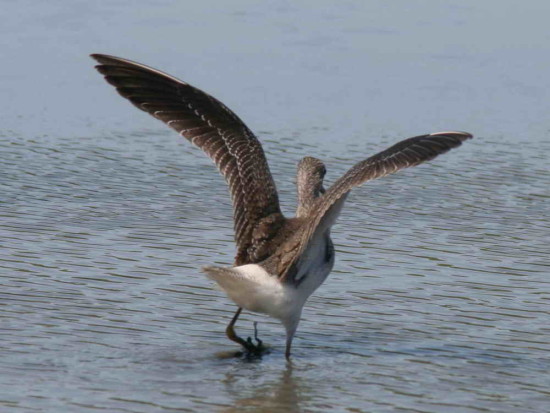 14-12-05 © Roberto Ares

14-12-05 © Roberto Ares
Dieta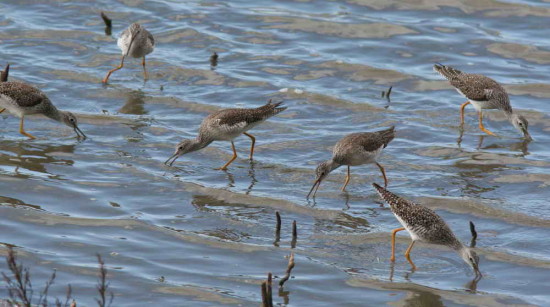 28-6-06 © Roberto Ares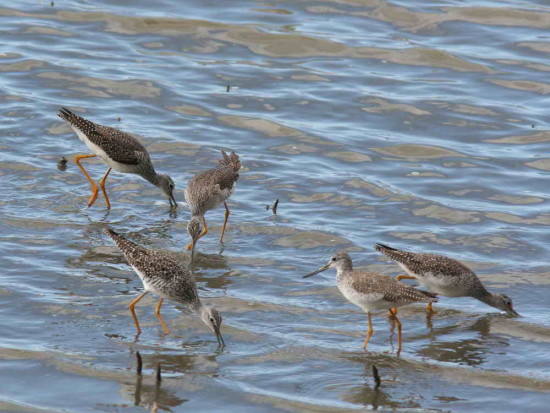 28-6-06 © Roberto Ares
Forages in shallow water by sight or feel. Feeds on invertebrates and small fish