Order: Podicipediformes - Family: Podicipedidae Habitat: Ponds
Todos los registros desde Enero 2014
Adult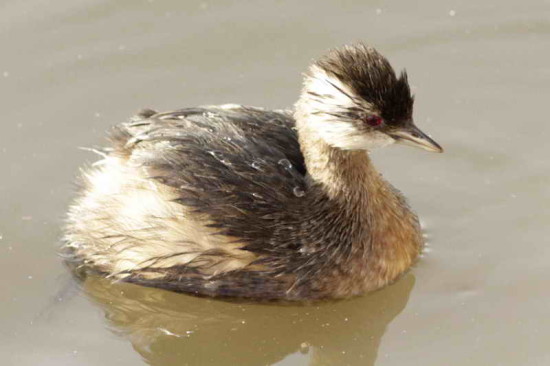 25 4 15 © J. Simón Tagtachian
Basic or non-breeding Plumage.Brown. Darker on back.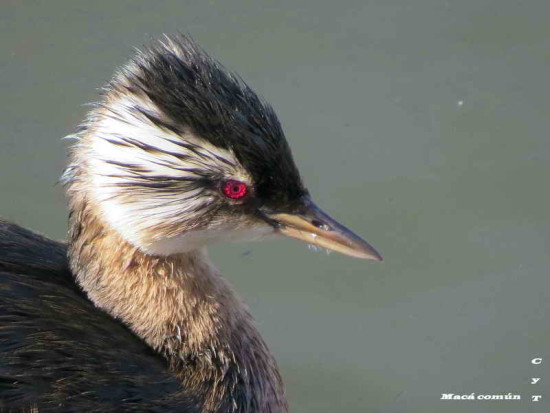 20 6 15 © Claudia y Tito Di Mauro
White throat. Light bill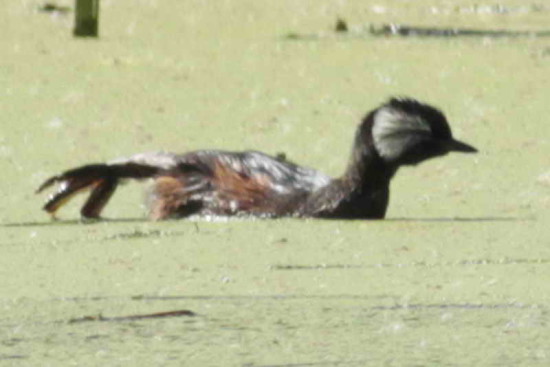 18 4 14 © J. Simón Tagtachian
Legs are placed at the back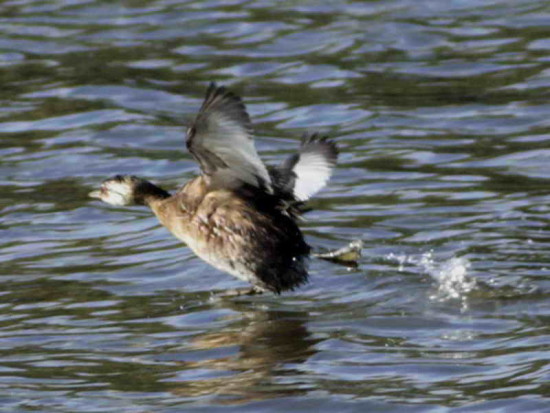 20 6 15 © J. Simón Tagtachian
Ventral wing white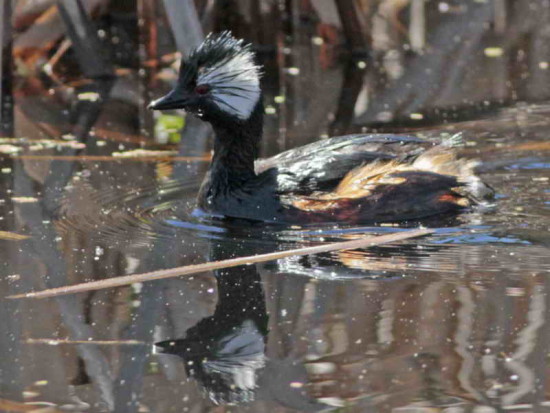 12 1 14 © J. Simón Tagtachian
Alternate or breeding plumage Darkened. Black throat. Black bill with a large white tuft
Pairs and groups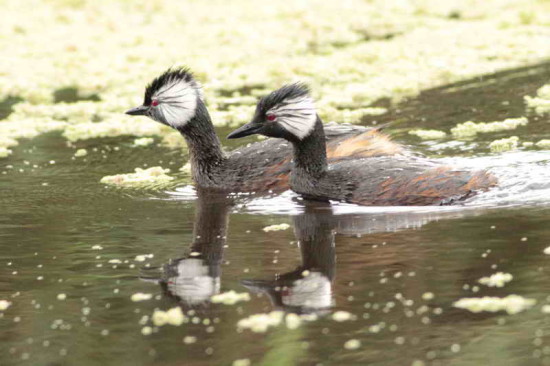 9 2 14 © J. Simón Tagtachian
They separate from groups to breed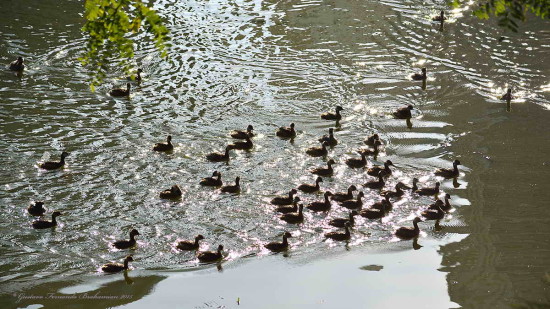 27 3 15 © Gustavo F. Brahamian
In general in groups out of the breeding season
Breeding
The nest
5 y 12 setiembre 2010 © Roberto Ares We discovered the grebe building the nest on September 5th. During most of that day's recording only one adult worked on the nest. Since male and female can not be told apart we do not know who was. The other adult appeared only on two occasions. On one of them it brought material. The nest is rudimentary. On floating vegetation vegetal material is piled up. From time to time it sat on the nest moulding it with the body and in the process accomodates the material. On 12th an adult is already incubating. It turns the eggs as customary in birds. It gives the impression that it repeats the action more than once, but there is only one white egg on sight.
7-9-14 © Silvia Loiacono
Chick and juvenile
29 3 14 © J. Simón Tagtachian
29 3 14 © J. Simón Tagtachian
29 3 14 © J. Simón Tagtachian
2 4 14 © Claudia y Tito Di Mauro
2 4 14 © Claudia y Tito Di Mauro
5 4 14 © Elsa y Guillermo
5 4 14 © Elsa y Guillermo
18 4 14 © J. Simón Tagtachian
26 4 14 © J. Simón Tagtachian
1 11 14 © J. Simón Tagtachian
9-7-16 © Cora Rimoldi
Feeding a chick
© Claudia y Tito Di Mauro
© Cora Rimoldi
Foraging in group. The ones ahead dive and emerge at the back