Order: Pelecanifomres - Family: Threskiornitidae Habitat: Rural areas
Almost a bird of passage or staying a while. In groups, sometimes mixed with White-faced Ibises.
All records since January 2014
Adult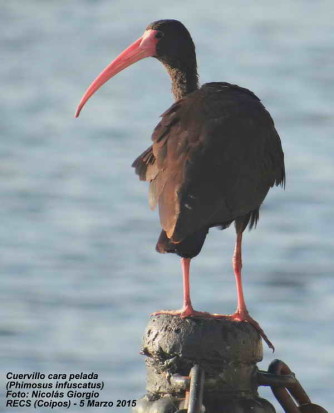 © Nicolás Giorgio
Rosy bill and legs. Reddish face. Blackish plumage sometimes with green sheen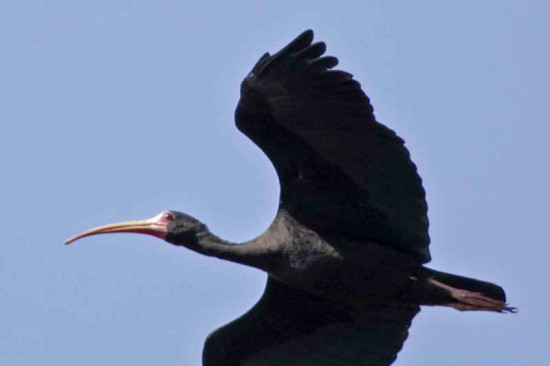 © J. Simón Tagtachian
In flight legs barely extend beyond the tail. Do not fly in V formation like White-faced Ibises.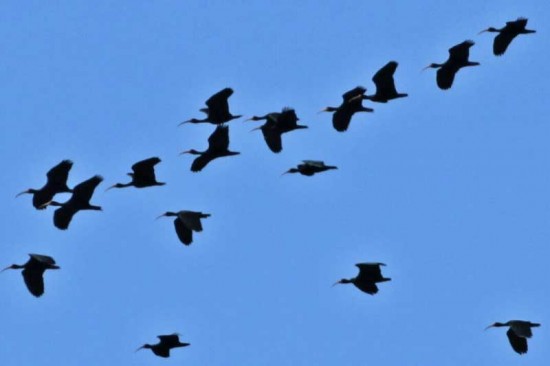 © J. Simón Tagtachian
Juvenile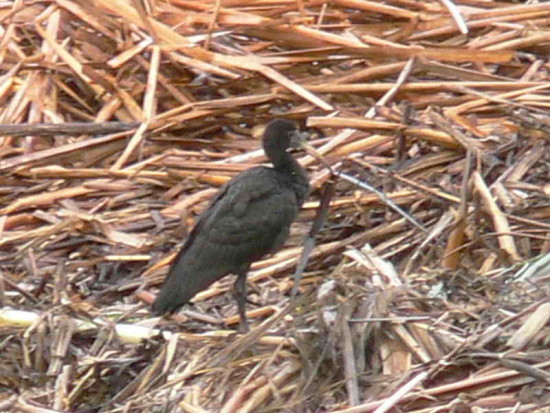 © Sergio Cusano
Dark bill. Blackish legs