Order: Passeriformes (Oscines) - Family: Thraupidae Status: Summer visitor - Common - Breeder. Habitat: Bushland and grassland
All records since January 2014
Sounds

© Carlos Ferrari
© Diego Caiafa
© José L. Merlo
 
28-1-17 © Claudia y Tito Di Mauro
14-11-14 © Cora Rimoldi
Adult male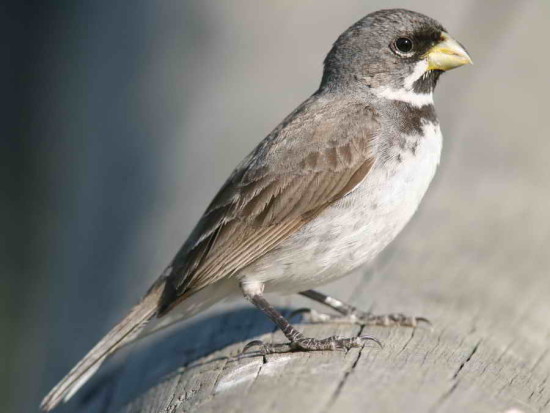 © Roberto Ares
White malar. White stripe between chin and collar, black. White underparts. Ash-gray upperparts. Wings and tail dark brown. Yellowish bill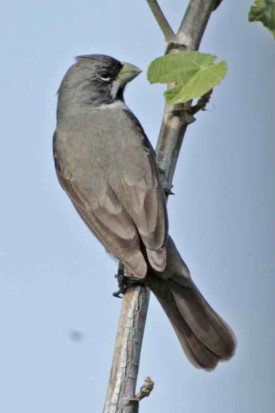 © J. Simón Tagtachian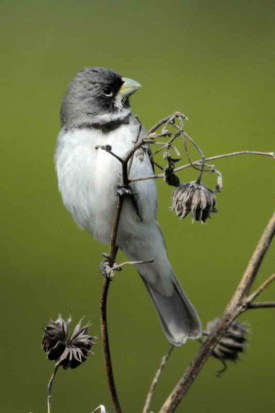 © J. Simón Tagtachian
Adult female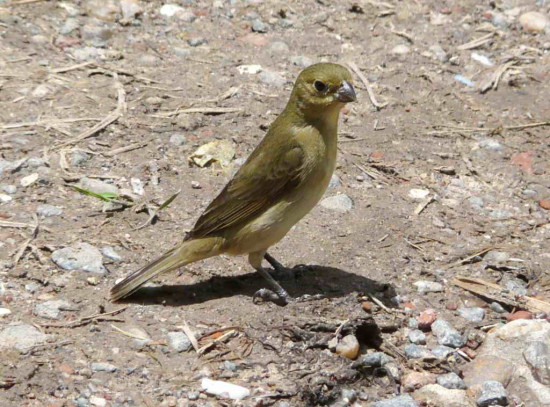 © Carlos González Ledo
Brownish. Upperparts darker than underparts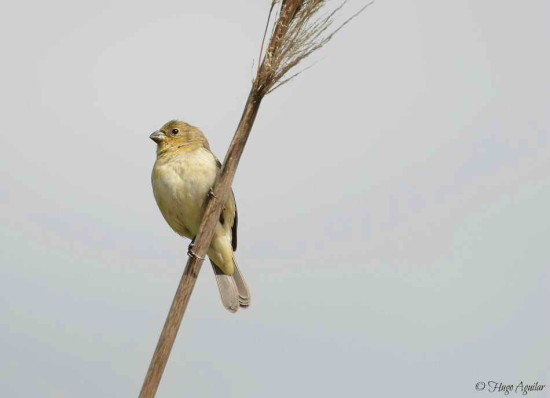 © Hugo Aguilar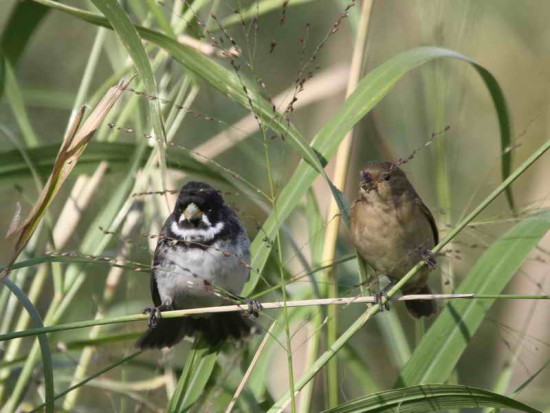 © José Alberto Lell
Moves alone, in pairs or groups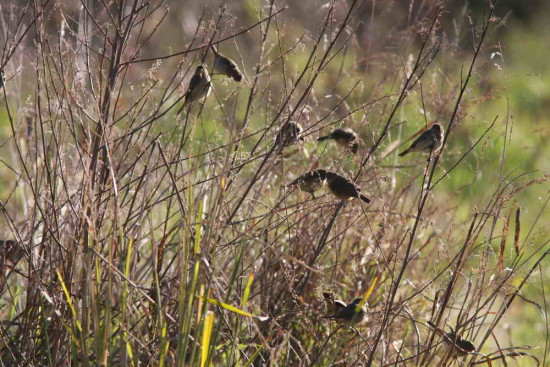 © Roberto Ares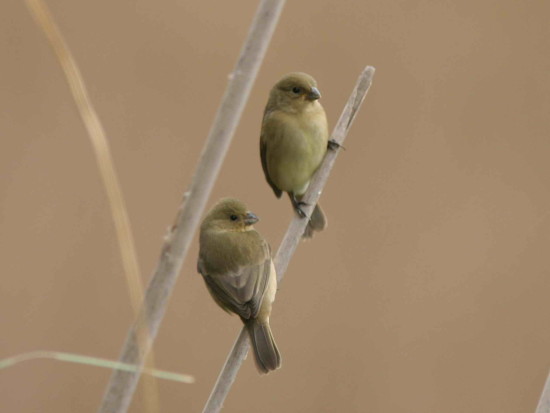 © Roberto Ares
The nest
8-12-06 © Roberto Ares
Cup made out of fine fibrous material, tied with webs and anchores to the plant stem. The nest of the photo is not finished yet. Both male and female build the nest
8-12-06 © Roberto Ares
4-2-16 © Silvia González
| | |
| --- | --- |
| 23-1-16 © Silvia González | 23-1-16 © Silvia González |
31-12-06 © Roberto Ares
31-12-06 © Roberto Ares
31-12-06 © Roberto Ares
31-12-06 © Roberto Ares
Male and female feeding a chick
© Pablo Serur A fledgeling exhibiting the typical food solicitation display to call its mother's attention. It is attentively following its mother's movements, ready to open its mouth and increasingly flapping its wings as the adult gets near. The delivered food is seeds, which must certainly be Guinea grass, which is their favourite grass.
8-4-15 © Cora Rimoldi Female feeding a fledgeling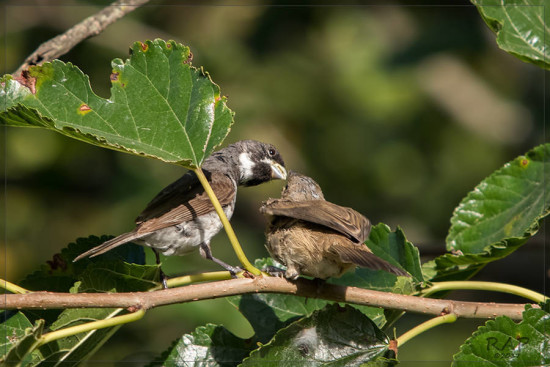 25-2-17 © RAP
Male feeding a fledgeling
1-2013 © Amelia Besana
© Claudia y Tito Di Mauro
© Hugo Hulsberg
© Sergio Cusano
© J. Sim+on Tagtachian
 
Nestlings resemble mom's plumage
Juvenile male changing into adult plumage
© Hugo Aguilar
© J. Simón Tagtachian
© Roberto Ares
© Carlos González Ledo
© J. Simón Tagtachian
© Claudia y Tito Di Mauro/td>
Diet
Eats seeds though its favourtie food is no doubt Guinea grass by swinging on the branch, making pirhouettes to get at it and hover gleaning.

© Carlos Gonzalez Ledo

© Roberto Ares
| | |
| --- | --- |
| © Álvaro Ortiz Naretto | © Gustavo F. Brahamian |
| © Sergio Cusano | © José Alberto Lell |
| © J. Simón Tagtachian | © J. Simón Tagtachian |