Order: Falconiformes - Family: Falconidae Habitat: Woods and grassland
All records since January 2014
Sounds
© José L. Merlo
Adult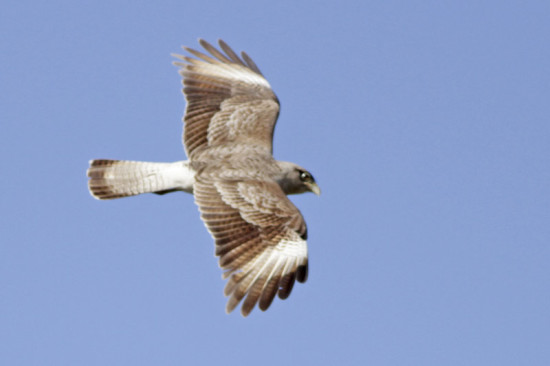 © J. Simón Tagtachian
Brown. Dark ocular stripe. Underparts buffy and barred. Whitish abdomen and rump. Brown wings with white on primaries. Ochraceous tail finely barred. Dark subterminal band tipped white. Whitish legs.

© J. Simón Tagtachian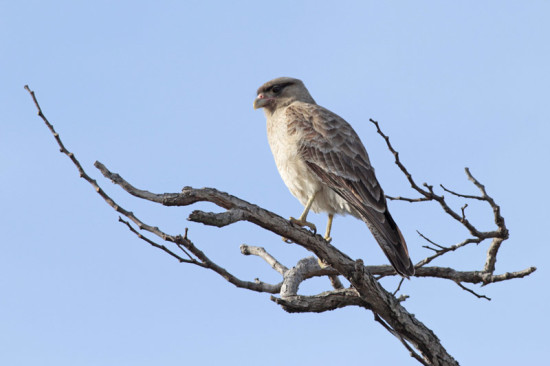 © J. Simón Tagtachian
The tip of the wings almost reach the tip of the tail
The nest
Places the nest in trees, bushes or in reed beds. It is a deep platform built out of branches, twigs, sticks.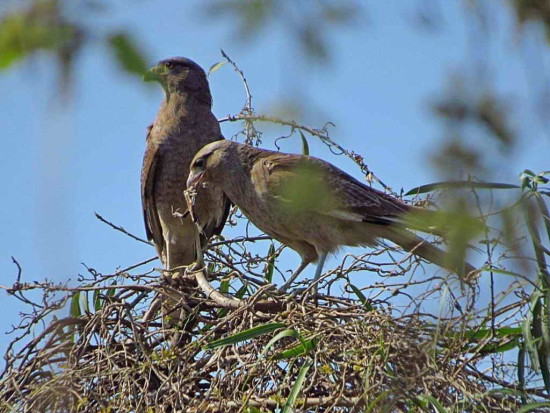 © Carlos Agulian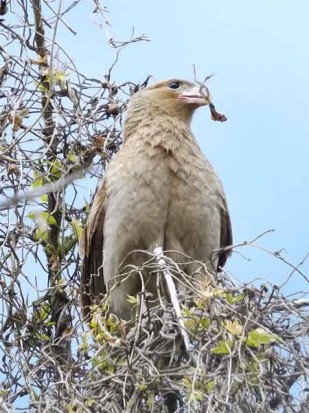 © Milano-Muszkatz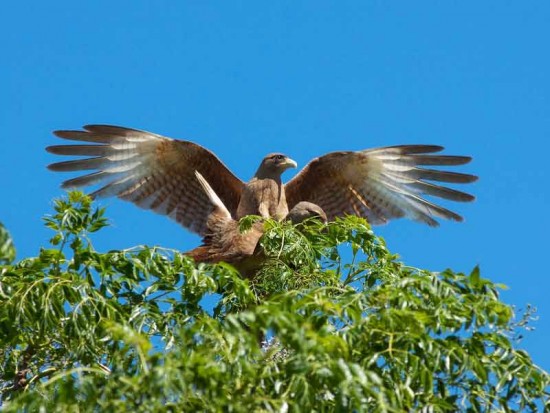 © Rodolfo Pani
Behaviour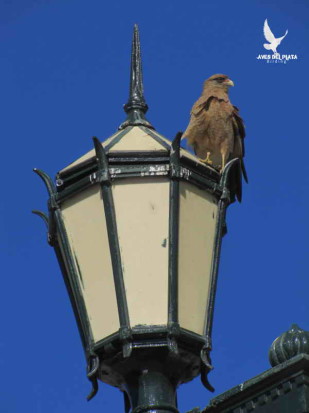 © Claudia y Diego Bastías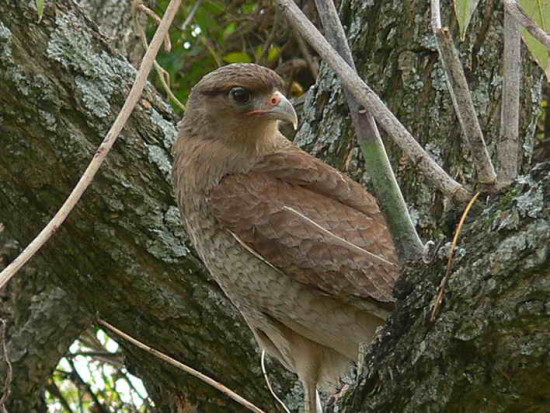 © Nicolás Giorgio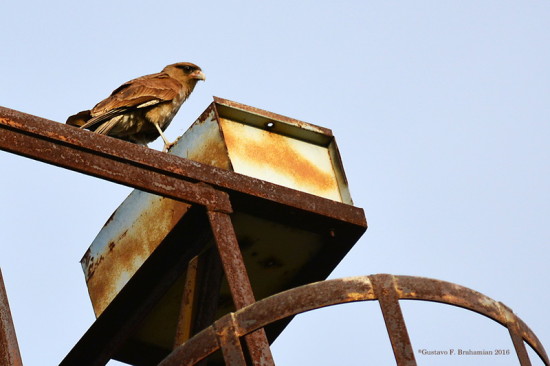 © Gustavo F. Brahamian
Perches exposed in trees, blocks, posts, buildings, etc.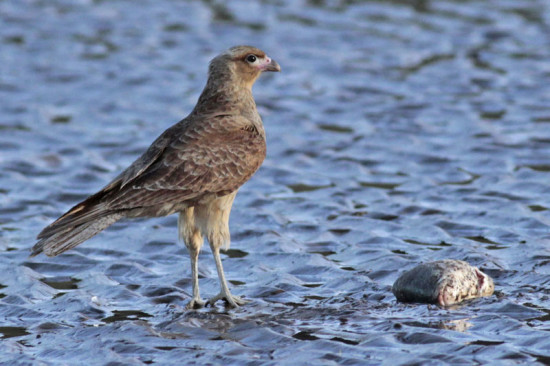 © J. Simón Tagtachian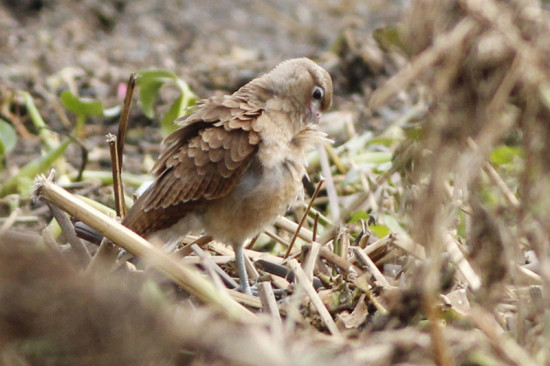 © J. Simón Tagtachian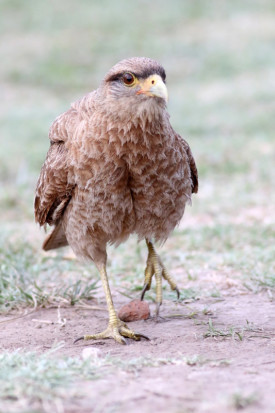 © J. Simón Tagtachian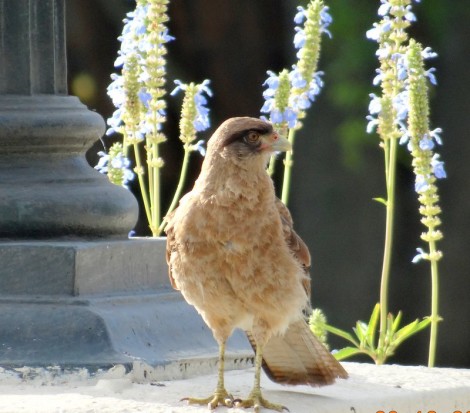 © Nicolás Giorgio
Walks, runs and wades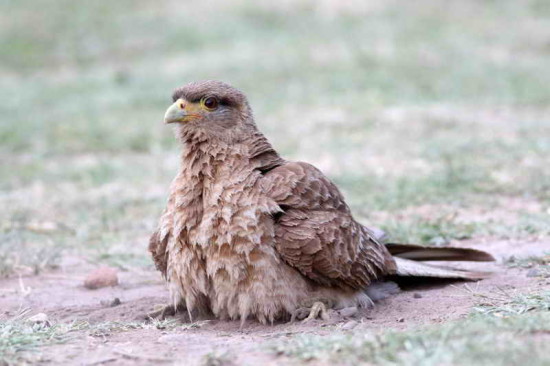 © J. Simón Tagtachian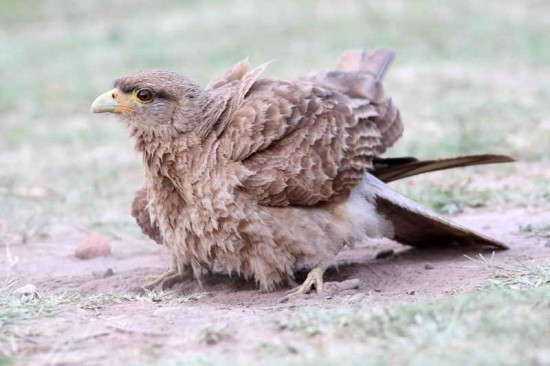 © J. Simón Tagtachian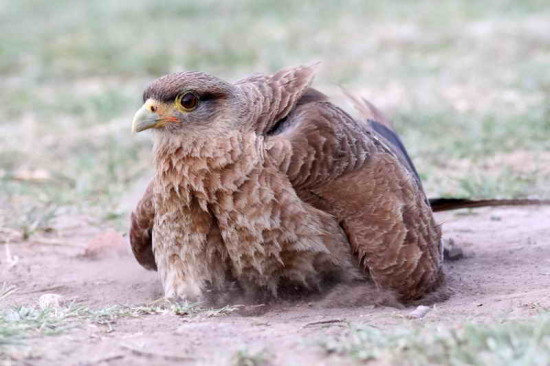 © J. Simón Tagtachian
Also takes dust baths
Dieta
Hunts small preys and is a generalist scavenger
© J. Simón Tagtachian
© J. Simón Tagtachian
© J. Simón Tagtachian
© Sergio Cusano
© J. Simón Tagtachian
© Nicolás Giorgio
© Carlos Toledo