Order: Passeriformes (Suboscines) - Family: Tyrannidae Status: Summer visitor - Breeder. Habitat: Woods
All records since January 2014
Sounds
© José L. Merlo
© Diego Caiafa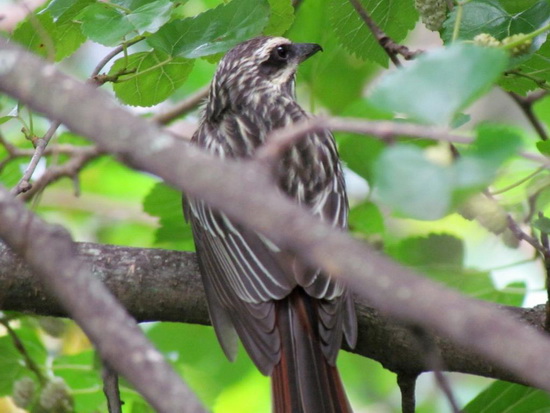 © Carlos Gonzalez Ledo

The Streaked Flycatcher is a migrant bird which nests in costanera. Every year they fly back and forth from northern South America to Argentina. It breeds here and goes back north to spend the austral winter. Out of the seven recognized subspecies of Streaked Flycatcher,
Myiodynastes maculatus solitarius is the one that migrates to Argentina.

Year after year we can count on this flycatcher. They stay from October to March approximately. As they arrive they have to establish their territory. They make a lot of fuss when they chase each other with rapid flights manouvering among trees and singing loudly. It is difficult to follow the scene since they get out of sight easily. They also compete against other species for holes in trees, like those of woodpeckers', where they will nest.


Adult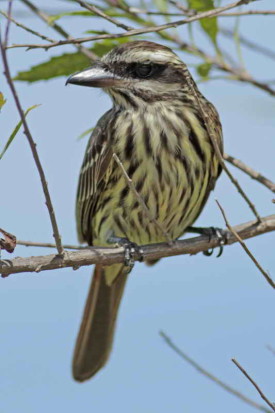 © J. Simón Tagtachian
Whitish or yellowish underparts streaked brown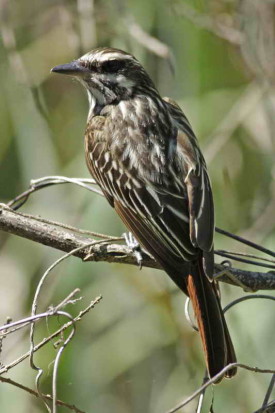 © J. Simón Tagtachian
Brown back streaked white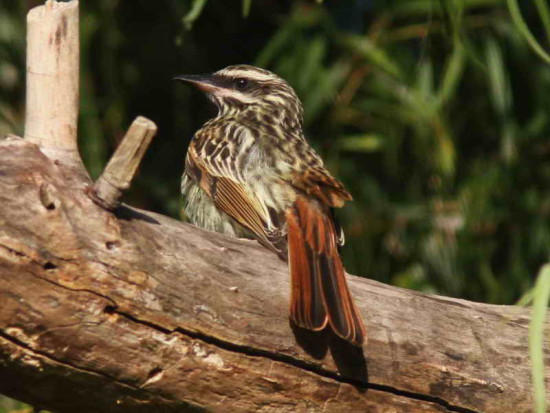 © J. Simón Tagtachian
Rufous outer remiges and rump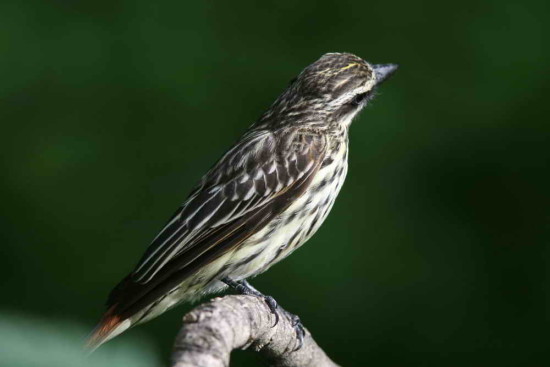 © Roberto Ares
Blackish crown with hidden yellow feathers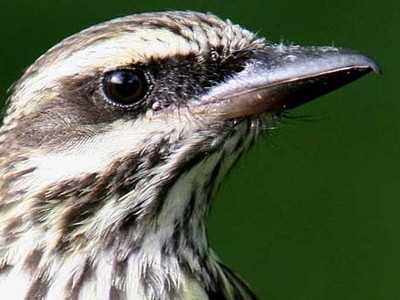 © Roberto Ares
Black mask. Bill black, strong and hooked
Breeding
Nests tree cavities or abandoned nests (woodpeckers, horneros)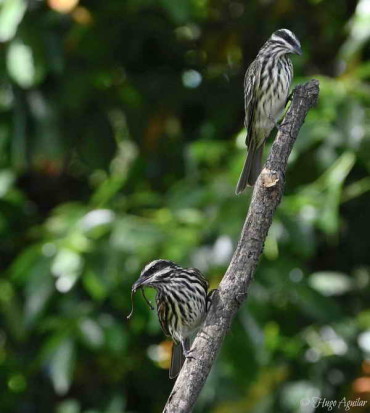 © Hugo Aguilar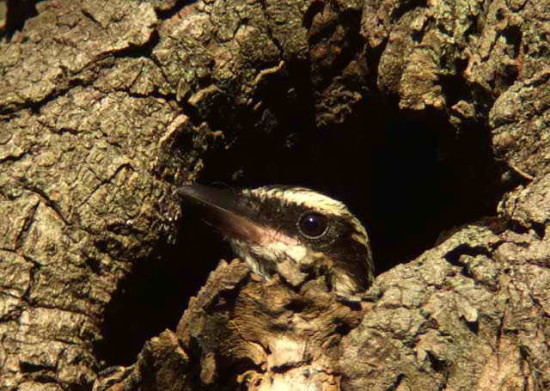 © Christian Bannier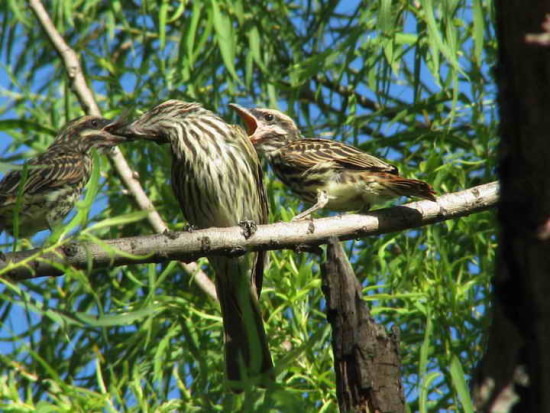 © Amelia Besana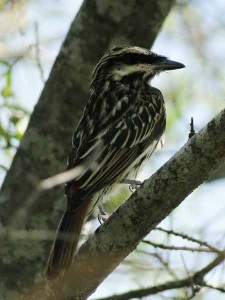 © Dolores Fernández
Diet
© Claudia y Diego Bastías
© Dolores Fernández
© J. Simón Tagtachian