News - May 2015
Some fauna and flora
Tailed Sulphur
Phoebis neocypris neocypris© Mario Martín Chimento
Ghost Yellow
Eurema albula sinoe© Mario Martín Chimento
Creole frog
Creole Frog© Dolores Fernández
Coypu
Myocastor coypus© Claudia y Diego Bastías
Shrimp Plant
Justicia brandegeeana© Carlos González Ledo
Purple secretia
Tradescantia pallida© J. Simón Tagtachian
New butterfly species: Ocola Skipper
Panoquina ocola ocola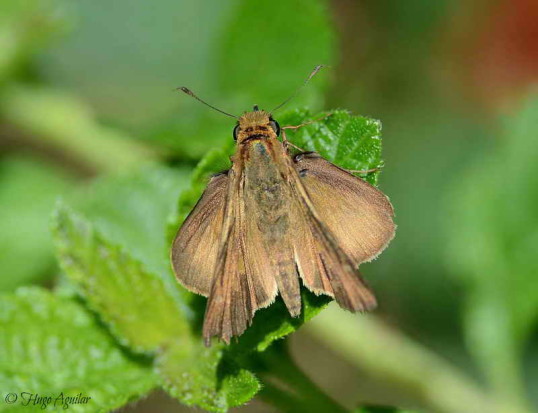 © Hugo Aguilar
New amphibian species: Snoring frog
Scinax granulatus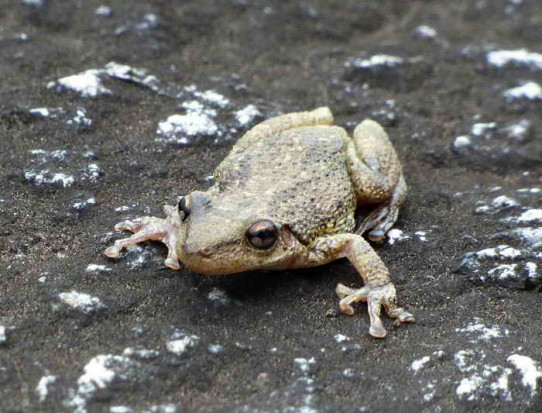 © Dolores Fernández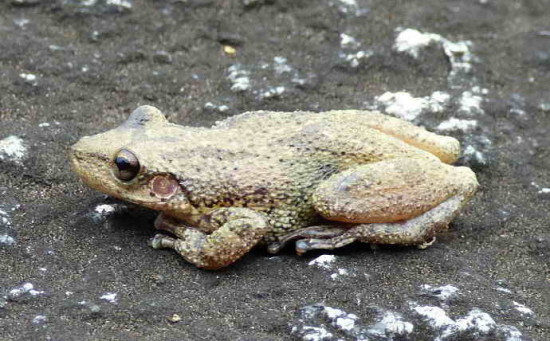 © Dolores Fernández

© Sergio Cusano
It is quite common to see this little frog in the outskirts of cities and also to find them inside our houses, especially in humid places like bathrooms. In Sergio's photo the frog is on one side of a chemical bath. Adhesive disks facilitate climbing.
New butterfly species: Long-tailed Skipper
Urbanus proteus proteus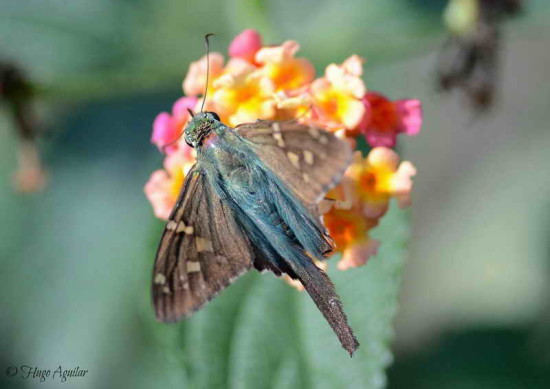 © Hugo Aguilar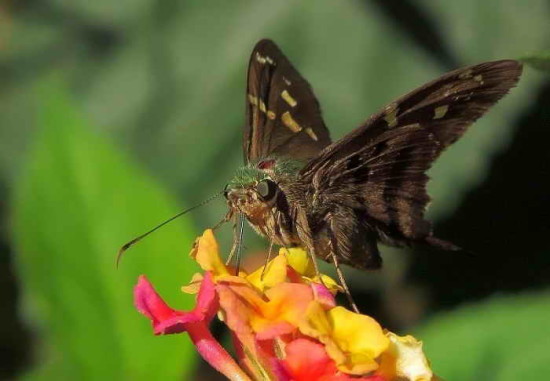 © Mario Martín Chimento
And now the last butterflies of May
Red Peacock
Anartia amathea roeselia © Hugo Aguilar
Syma sister
Adelpha syma© Hugo Aguilar
Eurytulus Scrub-Hairstreak
Strymon eurytulus© Hugo Aguilar
White-patched Duskywing
Chiomara autander autander© Hugo Aguilar
Cassius Blue
Leptotes cassius© Hugo Aguilar
Hermes Satyr
Hermeuptychia hermes© Hugo Aguilar
Cloudless Sulphur
Phoebis sennae marcellina© Hugo Aguilar
Southamerican Lady
Vanessa braziliensis© Hugo Aguilar
New butterfly species: Laurentia Emperor
Doxocopa laurentia laurentia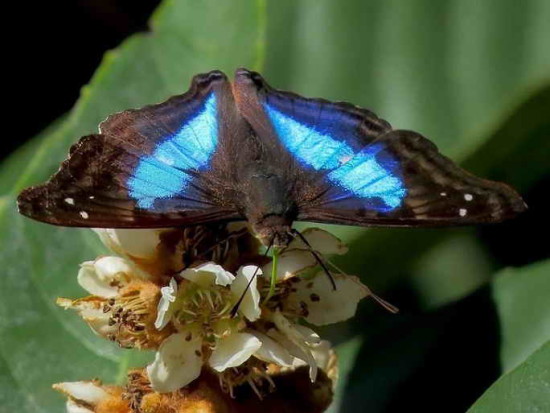 © Mario Martín Chimento
Ocola Skipper?
¿Panoquina ocola ocola?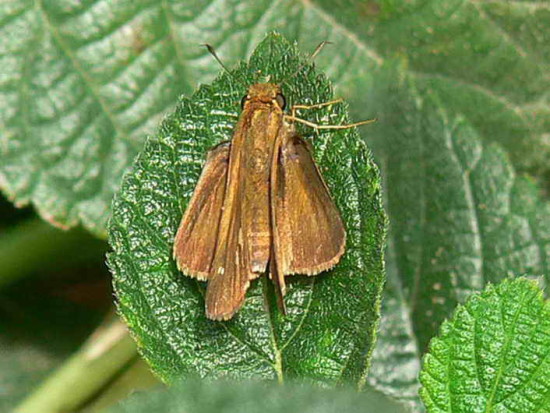 © Sergio Cusano
It seems to be an Ocola Skipper but the angle does not show the length of the wings, which is conclusive. According to Ezequiel, our consultant, this butterfly is normally found in Autumn and says he saw on his last visit to the RECS but did not take a photograph. We leave as a may be. We hope to find it again, take a better picture so that there are no doubts
Last butterflies of May
Banded Longwing
Heliconius erato phyllis© Claudia y Diego Bastías
Ghost Yellow
Eurema albula sinoe© Claudia y Diego Bastías
Juno
Dione juno juno© Claudia y Diego Bastías
Julia
Dryas alcionea iulia© Sergio Cusano
Cassius Blue
Leptotes cassius© J. Simón Tagtachian
Yellow Lazy
Actinote carycina© Sergio Cusano
Ithra Crescent
Ortilia ithra© Sergio Cusano
Dichrous Skipper
Theagenes dicrous© Sergio Cusano
Claudina Crescent
Tegosa claudina© Sergio Cusano
Fiery Skipper
Hylephila phyleus© Sergio Cusano
Swollen river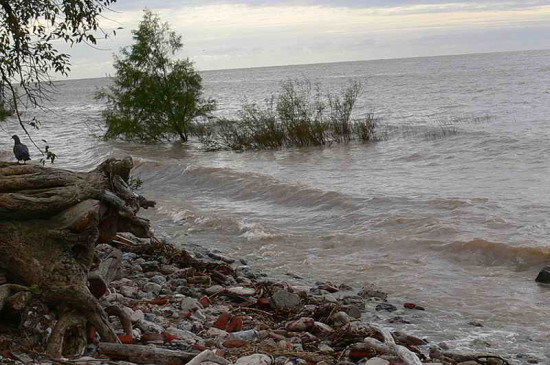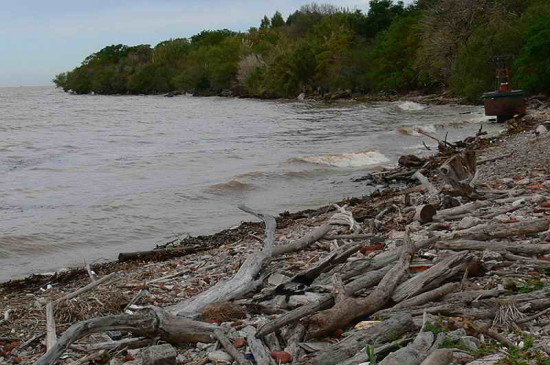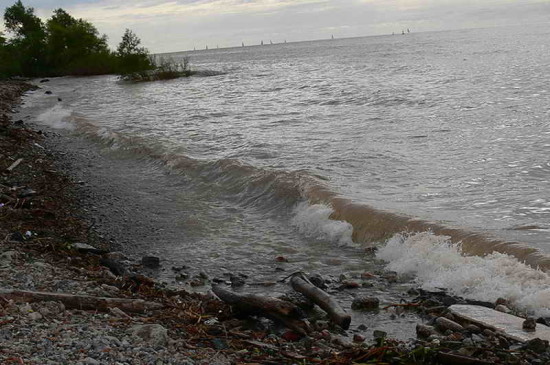 © Sergio Cusano
Butterflies and moths of May
Southern Fritillary
Euptoieta hortensia© Sergio Cusano
Julia
Dryas iulia alcionea© Claudia y Diego Bastías
Celmis Satyr
Ypthimoides celmis© Sergio Cusano

Melanchroia aterea © Claudia y Diego Bastías
Common Yellow
Eurema deva© Sergio Cusano
Monarch
Danaus erippus© Sergio Cusano
Mexican Silverspot
Dione moneta© Silvia González
Gulf Fritillary
Agraulis vanillae maculosa© Silvia González
© Sergio Cusano
Before the two butterflies separately. Mexican Silverspot is a butterfly from the north area of the country. Along with Sergio we discovered this butterfly in the reserve last year. It has been here ever since. and plenty of individuals can be seen. The Gulf Fritillary belongs to this area and is very common in the reserve. Look at the differences of size, colour and the lack of silvery spots on Mexican Silverspot.
Southern Buckeye
Junonia genoveva hilaris© Sergio Cusano
Bella Mapwing
Hypanarthia bella© Sergio Cusano
April stragglers
Snout
Libytheana carinenta© Victoria Mansilla

Leucanella viridescens © Victoria Mansilla
Lantana Scrub-Hairstreak
Strymon bazochii© Victoria Mansilla
Common Lazy
Actinote pellenea© Victoria Mansilla
Birds of the survey We keep adding species. Up until now there are 113 species. See the results
World Migratory Bird Day
The World Migratory Bird Day is celebrated on the second weekend of May. The objective is to raise awareness about the conservation and habitats of migratory birds. This year's theme is "Energy: Make it bird-friendly". It emphasizes the need of technologies which bear in mind migratory birds. Migratory birds are affected by the generation and distribution of these sources and cause great mortality to them.
To celebrate the occasion the COARECS invited observers to make a bird count.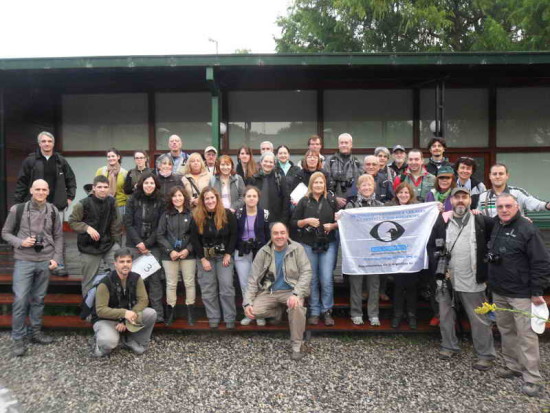 Very early in the morning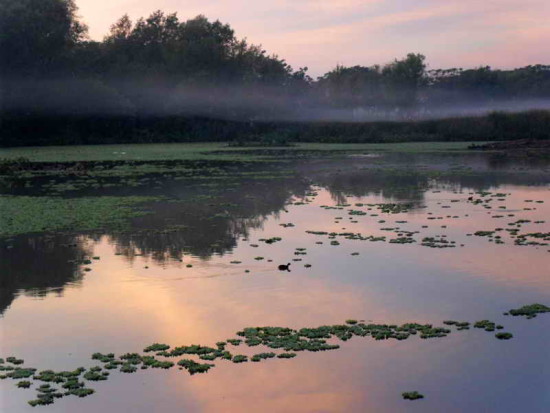 View of the Coypu Pond at 7:36 am. © J. Simón Tagtachian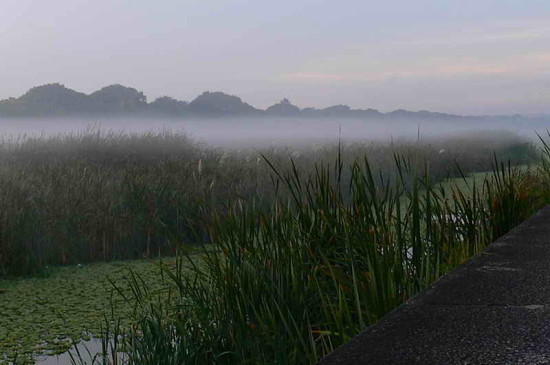 View of the Coypu Pond at 7:47 am. © Sergio Cusano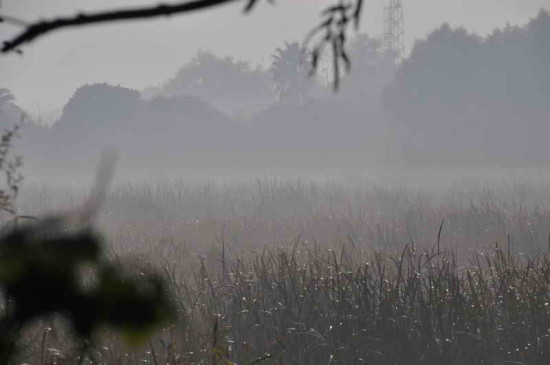 View of the Duck Pond at 8:18 am. © Álvaro Ortiz Naretto

At mid morning the climate looked better.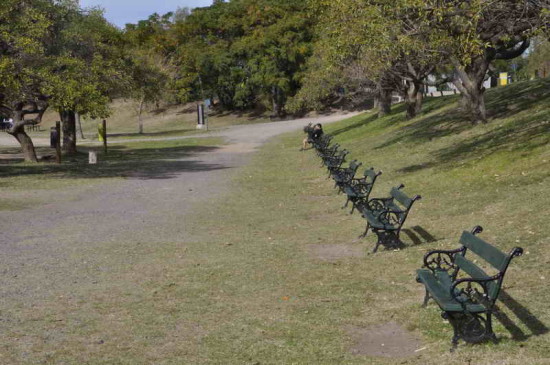 Meeting Point at 10:45 am © Álvaro Ortiz Naretto

At 1 p.m. everybody gathered at the Visitors' Center for the bird count.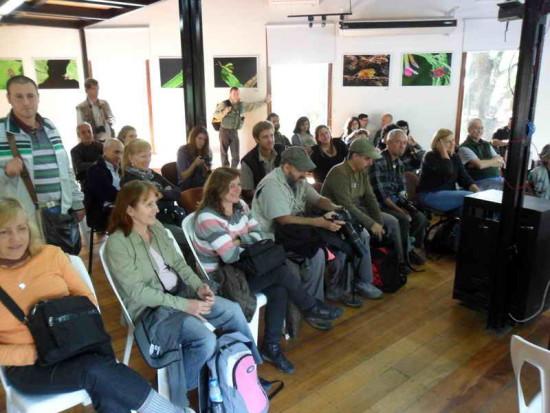 © J. Simón Tagtachian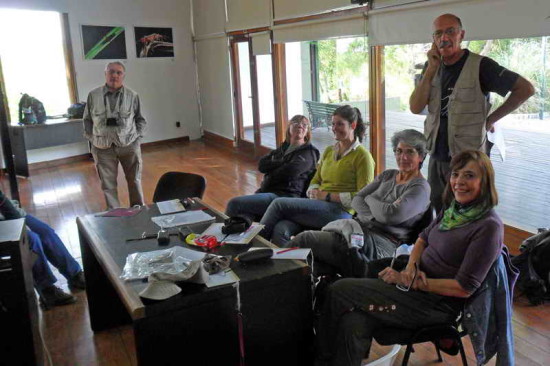 © J. Simón Tagtachian
The count showed a total of 108 bird species, an encouraging figure in itself. The final result was 110. To see the results
New butterfly species: Plain Longtail
Urbanus simplicius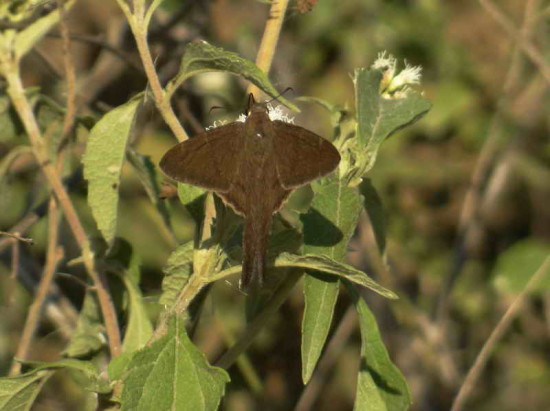 © Victoria Mansilla
New butterfly species: Red Peacock
Anartia amathea roeselia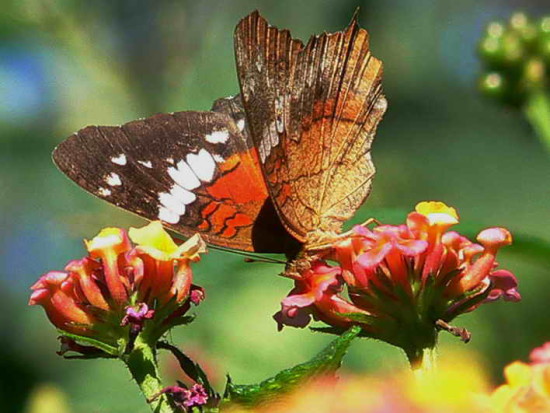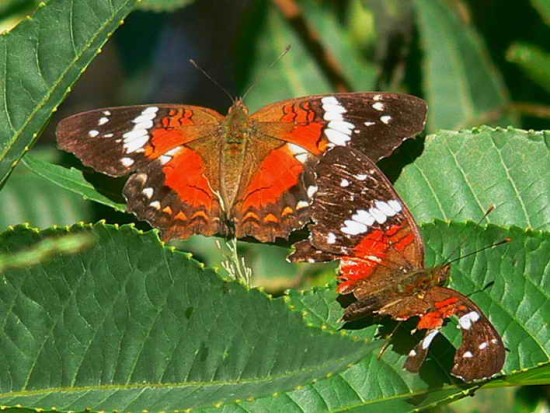 © Sergio Cusano