Family Didelphidae This opposum is crepuscular or nocturnal. It is terrestrial but is may climb easily by using its tail and it is a good swimmer. The face is white with a frontal black band and two dark bands surround the eyes. The ears are whitish.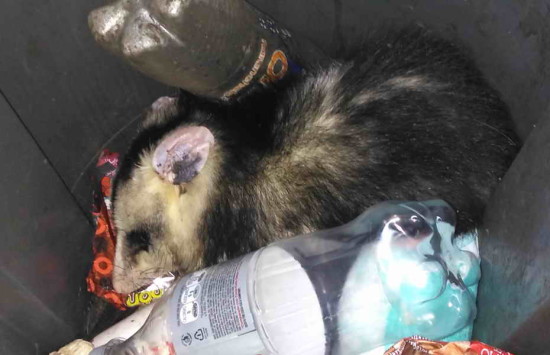 © Jorge García Vicente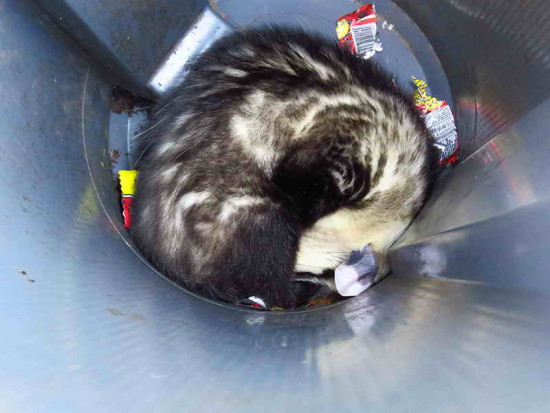 © Sergio Cusano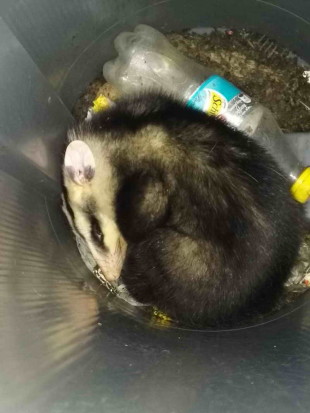 © José Alberto Lell
They may be seen sleeping in bins.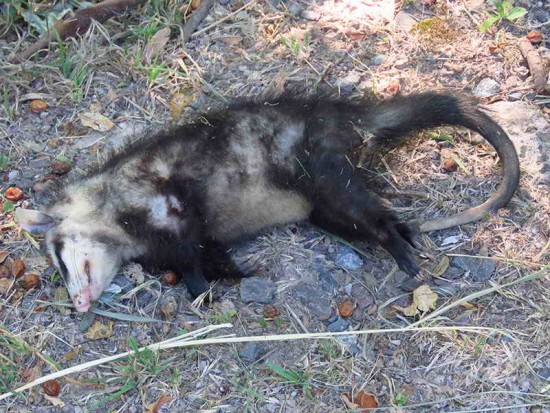 9 1 16 © Sergio Cusano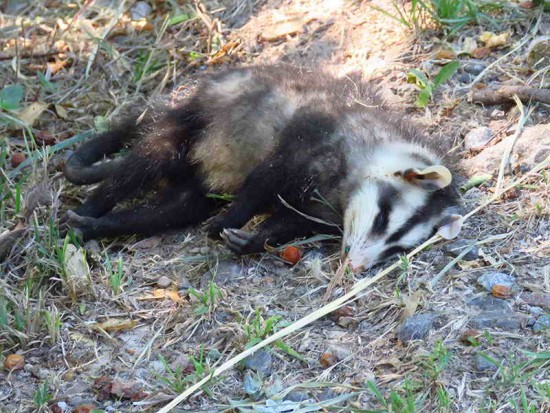 9 1 16 © Sergio Cusano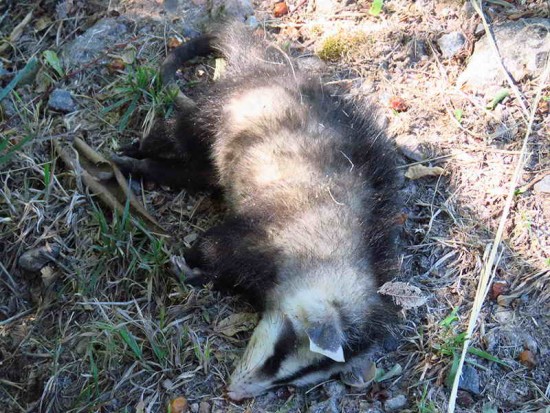 9 1 16 © Sergio Cusano
Unluckily we found this opossum dead at the edge of the Lizard Path. We knew there were white-eared opossum but had no register of it. This individual had no bites. It only had a small wound which must have been the cause of death. Run over?
With Carlos's digital method we estimated the opossum's body to be less than 30 cm long.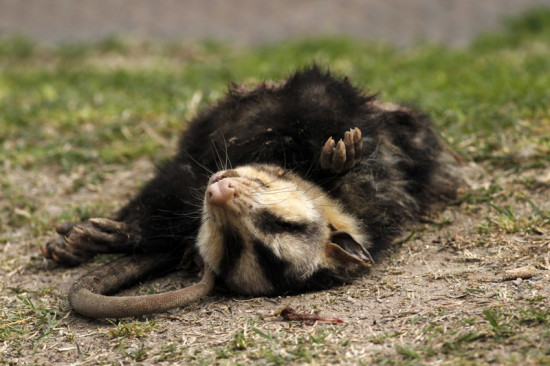 © J. Simón Tagtachian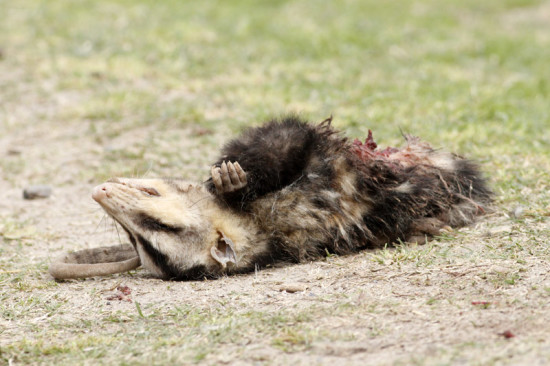 © J. Simón Tagtachian
This one seems to have been bitten, possibly by a dog